You know what they say is the best part of entrepreneurship – you get to choose the 80 hours per week you work. Small business owners know a thing or two about constantly managing various roles and trying to keep all those plates spinning.

As the owner of one of the millions of small businesses around the world, you are the C-suite, plus the employee on the ground keeping your production rolling. Add to the mix the fact that more than eight out of 10 small businesses have no employees and are owner-operated, and the need to work smarter only escalates.
Part of working smarter, not harder, is implementing the right tools to optimize the efforts of you and your team. Choosing the right software solution, like a computerized maintenance management system (CMMS), gives you the time to take a breath and focus on a different aspect of your business other than maintaining your facilities. In fact, a CMMS proves especially helpful in industries such as automotive, education, manufacturing, and oil and gas, in addition to small businesses in general.
How To Find the Best CMMS for Small Business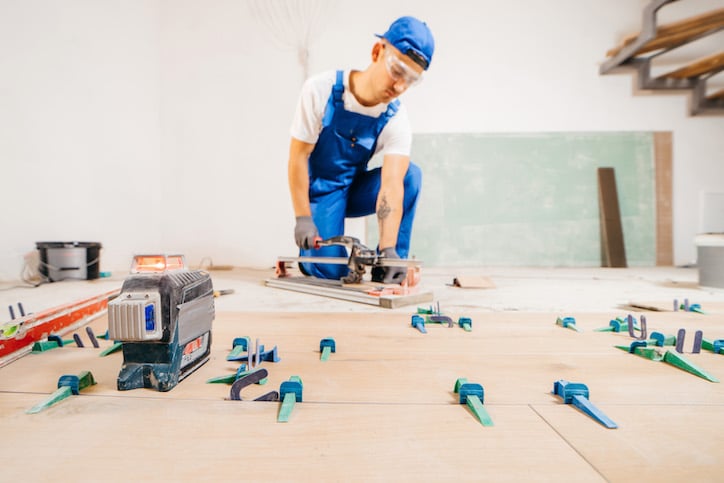 Getting your entire team organized is one of the first ways to improve efficiency – even if your team is small but mighty. A CMMS software solution for small businesses includes work order and task management, so you can have a better system than sticky notes or scribbled to-do lists on the back of an envelope. Using a CMMS with digital work order management features lets you create fully informed entries for each task that needs to be accomplished in your facility, assign due dates with automated reminders, set priorities and more.

One important aspect to keep in mind when testing potential software is to choose one that not only is mobile-friendly but also has a dedicated app. This allows you to get push notifications on your phone when you're at home or out in the field – a must-have for the solopreneur who is constantly running between the office, the field, vendor locations and home.
If you do have employees, using a digitized work order management solution keeps data in a centralized location so there is no confusion on what information is most up-to-date. This is the best way to streamline communication among your staff, cutting down on mistakes, stress and wasted time. Maybe your business just isn't ready for a dedicated facilities maintenance manager yet and you're still in charge of those important tasks. The best CMMS for small business can take the place of an entire staff member, at least until you're in a position to hire for this role.

Finding the right CMMS for your needs starts with getting a custom consultation to discuss the challenges you're facing, the solutions available and how you can save time and money with the right platform.
CMMS for the Automotive Industry Provides Data From the Road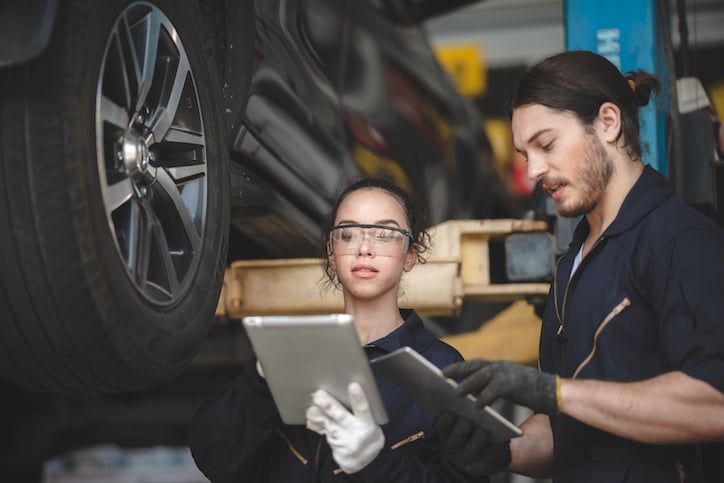 The mobile app feature in a CMMS is a game-changer for businesses operating in the automotive industry. Take a contract hauler business: you have 30 independent contractor drivers on your call list to dispatch to the jobs you work to bring in, plus the three trucks you, your business partner and your son drive.

With schedules changing daily, trucks needing to fill in different job sites based on need, and your company-owned assets to maintain, the ability to have all of the scheduling and asset management information a click away is paramount to running your business smoothly. The app allows your drivers to communicate with you, too, updating information on various status changes at each job and helping you plan and dispatch effectively and efficiently.
CMMS for Schools Keeps Student and Staff Safety a Top Priority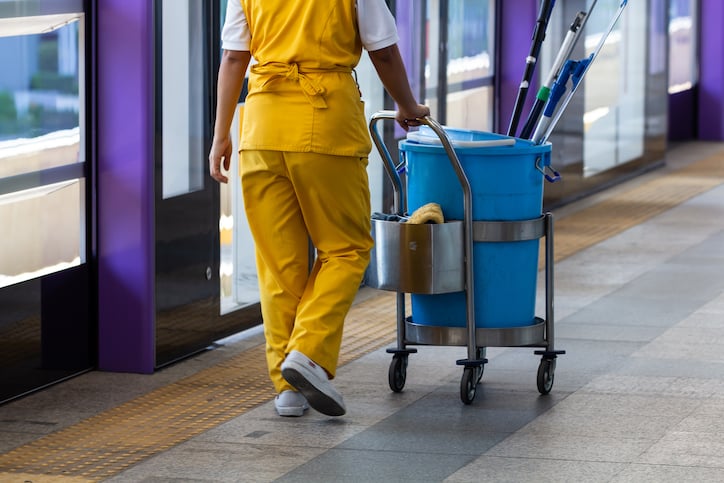 Whether it's a kindergarten, intermediate school or university with a campus spanning acres of land, an educational facility is tasked with the task of providing a safe, secure learning and working environment for students and staff. Perhaps you own and operate a maintenance business that is contracted out by an educational facility. There are numerous tasks to consider to ensure a safe and healthy learning environment for students and staff.

As schools across the world dealt with managing the onset and resulting effects of the COVID-19 pandemic, facilities management practices became even more focused on how buildings, from rec centers to student housing to elementary school classrooms, could remain in compliance with ever-developing safety and sanitation standards.

Using a CMMS like Maintenance Care, schools across North America are able to set cleaning schedules, monitor asset performance and keep track of potential health hazards in highly trafficked areas by scheduling regular inspections and compliance checks. Maintenance managers can even dive into Enterprise Asset Management (EAM) by employing sensors that connect with their CMMS to manage temperature, usage data, visitor traffic and more.
CMMS for Oil and Gas Helps Businesses Maintain Compliance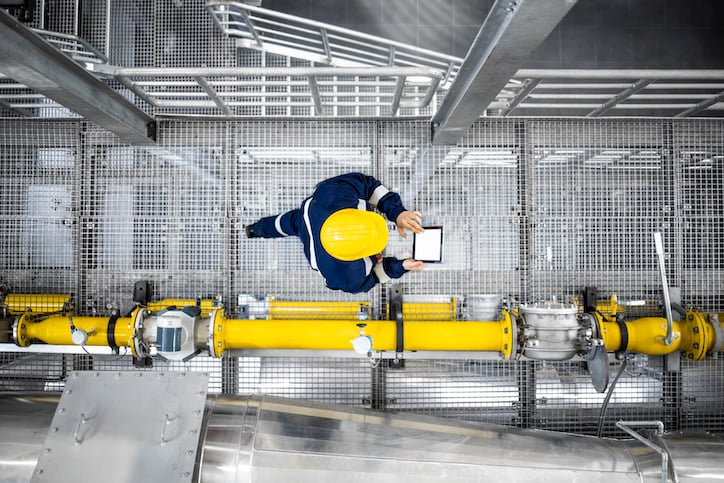 Energy companies find themselves subjected to a regular schedule of inspections and compliance checks. Using the right CMMS gives you a system in which to upload documentation and compliance checklists. Rather than binders or folders that run the risk of becoming disorganized or out of date, keeping all of your compliance data digitized and in the cloud gives you peace of mind that you are able to pull information at a moment's notice.
CMMS for Manufacturing Offers Savings With Preventive Maintenance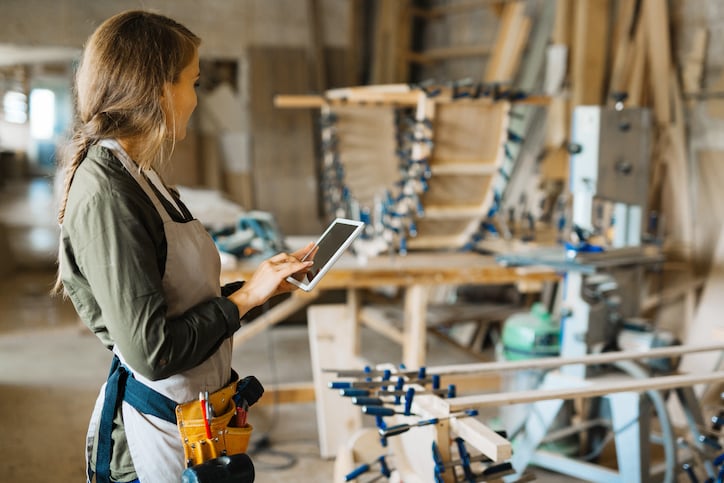 Manufacturing is about maximizing output while minimizing downtime and unnecessary costs. These are goals you can meet by creating and implementing a preventive maintenance plan. Heavy equipment, machinery and computer software used in automation can be expensive to repair and replace, especially when you fall into the habit of reactive maintenance.

Preventive maintenance triggers actions based on estimates from historic data to create an informed maintenance plan, whereas reactive maintenance triggers actions after an asset already is in need of repair or replacement and causes expensive downtime.
A computerized plant maintenance software program allows you to create a maintenance plan that looks ahead to equipment needs, taking the asset lifecycle into account as well as production needs and demands.
What's the ROI of a CMMS for Your Small Business?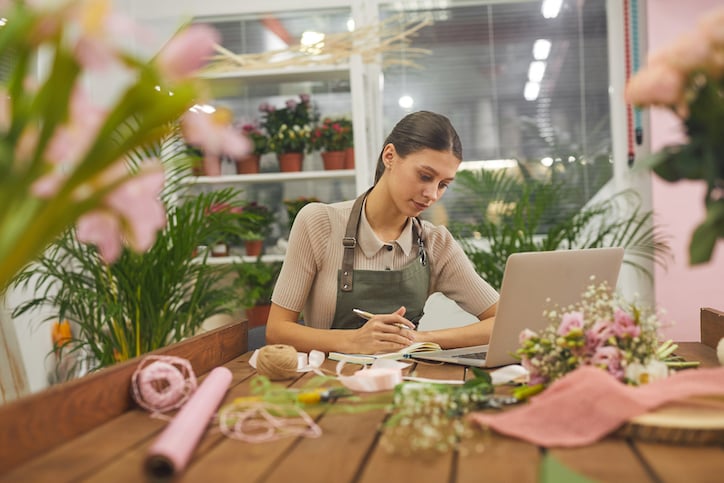 Maybe the idea of a CMMS solution to help you optimize a part of your small business sounds great in theory, but you're worried your budget just doesn't support an additional expense. While every business and every industry has different metrics, we can help you determine where a CMMS will help you cut costs by digitizing and automating your facilities' maintenance operations and management processes.


As a small business owner, have you ever thought, "I need an assistant," but then struggled to create the salary and benefits package to actually hire an assistant manager? The truth is, you could pay $33,481 per year, or $2,790 per month, for a maintenance assistant or you could pay $200 per month for a maintenance management system.

That $200 gets you unlimited users, a mobile app, work order management software, preventive maintenance and asset tracking features, advanced reporting and more. Schedule a free consultation to discover the Maintenance Care CMMS package that fits your small business needs – then take a piece of what you're saving and give yourself a raise!