The education community has more on its plate than developing curriculums for reading, writing and arithmetic. A growing student population leads to a growing need for clean, efficiently run and welcoming facilities. With budgets tightening and inflation causing strain on many learning institutions, utilizing productivity tools like facility scheduling software for schools that deliver a solid return on investment is essential.
Educational buildings include public and private primary and elementary schools, middle and intermediate schools, high schools, universities, colleges and living spaces for students. Projects involved with the upkeep of these facilities include new construction, repair and maintenance, cleaning and sanitation, refurbishment and demolition.

Facilities managers who supervise all aspects of these buildings find they benefit from a structured maintenance plan, especially when they implement facility scheduling software for schools. Creating a safe, healthy environment conducive to learning is a great responsibility, particularly in an industry that is notorious for budget cuts and limited resources.
The last thing a facilities manager wants to hear about is malfunctioning air conditioning, leading to stifling hot classrooms where students and teachers are uncomfortable and distracted. Coupled with roof leaks during the middle of a lecture or a preventable gas leak in a dorm that forces students to evacuate, there are a lot of issues that could be avoided or tackled ahead of time with preventive maintenance scheduling. The right software can reduce costly reactive maintenance and keep educational buildings functioning properly.


View Your Facility Needs At a Glance With Facility Management Software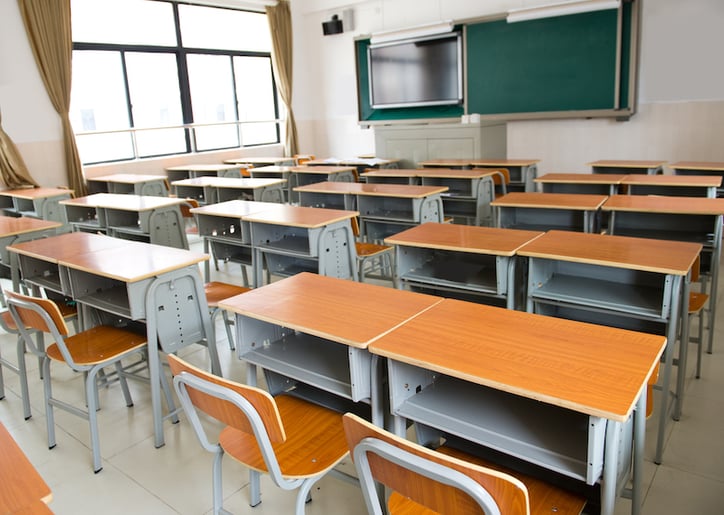 Educational facilities managers—whether they are managing a subset of buildings on a college campus or looking at a group of secondary schools for an entire district—must be able to know what is happening with all of their facilities at any time. A facilities management software built for schools gives them a bird's eye view right when they need it, without waiting for individual facilities to run and submit reports.
Choose school facilities management software that tracks warranties and other important documentation for each large asset. A full-featured computerized maintenance management system (CMMS) helps track building assets, such as heaters, boilers and air conditioning units, with inventory management solutions.

Imagine not knowing where each piece of equipment is in its lifecycle for multiple dorms housing hundreds or thousands of students. When you know that a large-ticket item is due for replacement or repair, it gives you time to propose alternate solutions to save money, such as advanced, energy-saving technology to lower energy consumption and the cost of repairs in years to come. The right facility scheduling software for schools will provide that information and equip you with the tools to map out preventive maintenance tasks for the rest of the school year and beyond.
Maintain a Functional Environment for Students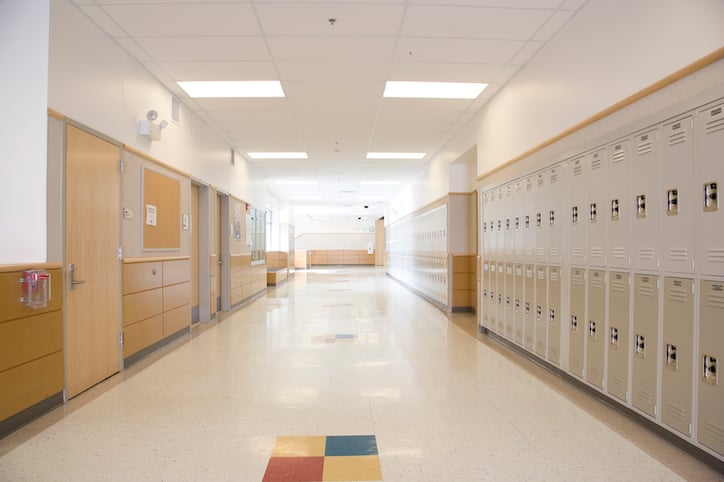 Whether you're focused on classroom buildings, student housing or other campus facilities like student unions and recreation centers, the ability to track and manage your tasks and work orders fills what could become a dangerous void in efficiency if left open.
The University of Washington's recreation facility management team learned about the power of a fully robust school facilities management software when they implemented a CMMS in the fall of 2019 – just months before the COVID-19 pandemic all but shut down operations. Transitioning to a remote work order management and digital tracking system was invaluable for the university when it needed to keep the facilities clean and safe and ensure their part in keeping students healthy, all from a distance.
The university encompasses more than 500 buildings spanning over 20 million square feet of space. That's 500 buildings worth of gutters to clean, HVAC systems to service, roof leaks to prevent and other ongoing day-to-day and long-term maintenance to keep track of.

Creating preventive maintenance plans for each building or type of maintenance is the first step to avoiding unwanted emergency repair bills. The next step is to input reminders, inspection updates and other pertinent information about those preventative maintenance plans in your facilities' CMMS.
With the most comprehensive scheduling system built into this software, work order submissions from staff and students are also easier to submit and manage. This improves the quality of life for students, especially those who live on campus and can work with their resident adviser to submit maintenance requests for faulty toilets in their dorms, burned-out light bulbs in the hallways or slippery walkways during winter and icy conditions.
Optimize Resources and Funding with School Maintenance Software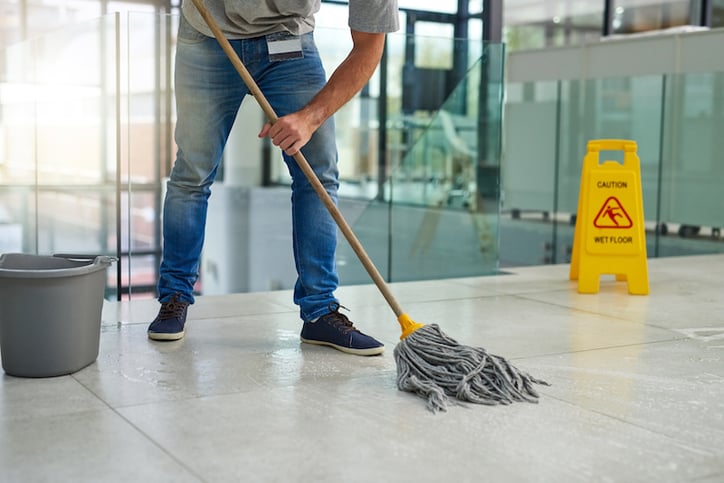 Facilities maintenance scheduling software for schools offers advantages that significantly enhance the efficiency and functionality of educational institutions. Streamline and automate maintenance tasks, enabling administrators to create, manage and track service requests to improve response times to facility issues, ensuring a safe and conducive learning environment for students and staff.
Software like Maintenance Care's CMMS helps educational facilities optimize resource allocation and reduce maintenance operations costs. The system's calendar-based preventive maintenance scheduling feature allows schools to proactively plan repairs and upkeep, preventing potential breakdowns and minimizing disruptions during critical academic periods.
A CMMS generates comprehensive reports and data analytics, providing valuable insights for better decision-making and long-term facility planning. Facilities maintenance scheduling software empowers schools to maintain their infrastructure effectively, extend the longevity of their assets, and focus more on fostering a conducive learning environment.
"Having used various CMMS systems throughout my years of facility management, I have found Maintenance Care to be packed with everything you need but still simple enough to be used in everyday life," Shayne Hale of Shayne Hale Consulting LLC said. "[The school was] impressed by the simple interface and ease of use."