We often talk about HVAC maintenance but there is a reason for that – your HVAC system is crucial to your building because if you don't have heat in the winter and air conditioning in the summer, your building and the comfort of your employees and/or guests is compromised.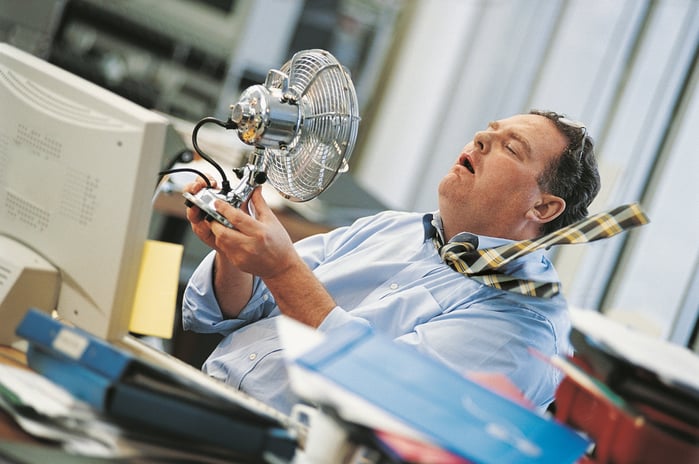 Here are a few things to look for when performing preventative maintenance on your HVAC system:
Filter replacement
Checking the condition of belts and pulleys and replacing as needed
Clearing drain lines and pans
Checking electrical connections
Adjusting fans and blower motors as needed
Inspecting ignition and burners
Lubricating motors and moving parts
Inspection of thermostats and controls
Inspection of heat exchangers
Cleaning of condensers and evaporator coils
Checking air flow
Full mechanical and systems audit
Now these are items that a professional can check out but if you have them set up to be part of your regular preventative maintenance checks, then you can ensure that the employee assigned to the task can make sure the equipment is running at its best. Following, are ways to benefit when keeing on top of your cooling systems:

Fewer Service Calls
This is pretty self-explanatory but by having HVAC equipment that is kept in good shape, you will find that there is less need for service calls that can be expensive and inconvenient.
Equipment That is More Safe
Whether it's a fire hazard or toxic fumes from leaks, keeping up with your HVAC equipment ensures that it is safer for everyone.
Read More: Be Prepared for the Extreme Heat
Equipment That Has a Longer Lifespan
With lubricated parts and regular maintenance, your HVAC system will last you longer and will save you money.
Less Emergency Repairs
Along with fewer service calls, keeping the HVAC unit maintained properly will help alleviate some of the emergency repairs that are needed. This also saves more money and allows you to focus on other tasks in the maintenance department.
Whether you maintain your own HVAC until or contract it out, it needs to be done on a regular basis to ensure you save money, protect your equipment, and keep everyone safer.