When we came up with an idea to build Maintenance Care CMMS more than 15 years ago, our goal was to be reliable, useful, and, hopefully, creative enough to make you enjoy our system for years to come. In 2021, you, the users, are still our primary focus. That's why we are committed to finding ways to continually improve the experience you get using Maintenance Care with ongoing bug fixes, updates, and finally, the release of a new look.
Today, we are excited to announce the launch of our brand-new BOLT User Interface (UI) that is designed to maximize maintenance productivity at your facility, streamline workflows, and ensure that user experience is consistent for all team members and across all departments and facilities that rely on Maintenance Care CMMS.
An important note: we're not going to take Maintenance Care Classic away from you. As we've already mentioned, you drive our development, that's why we made this next evolutionary step in the history of our CMMS. For your convenience, you'll be able to switch back and forth between the good, old, familiar look and the fresh, new, efficient UI. Here's a quick guide on what has changed and what you can expect from BOLT.
New Style
First, you'll notice that we've updated the look and feel of the entire system with a new style. It's not only pleasing to the eye but is designed to make it easier and more efficient to navigate the entire system. For example, now you'll find a dashboard with the recent reports of your choice in the right part of the main screen to get a quick snapshot of how everything's going in your Maintenance Department.

New Navigation Menu
Next, we have reorganized the whole CMMS space, and now you'll have three sections – Status, Cabinet, and Reports – to make it more intuitive and easier to find the required information or add updates.

We've also introduced right-click menu so that you can edit tasks and check statuses with only one window open; no additional tabs will pop up. What's more, BOLT is more flexible than the classic Maintenance Care, and you can change the layout depending on how you want the system to look.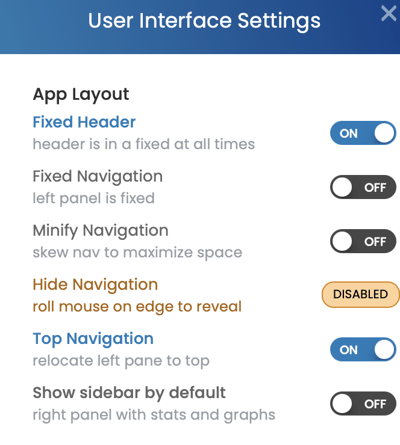 As a Facility Manager, you'll love the new dashboards access right from the main screen and the ability to create regulatory and compliance reports including the information you need. The system, in general, is now more user-friendly, which makes it easier to maintain smooth and effective communication. It's also now much easier to update and edit tasks to keep the team on the same page.
Fast, efficient, user-friendly modules of BOLT include the following:
Work orders

Preventive Maintenance (for regulatory and compliance purposes)

Asset management that gives you an insight into what's over repaired,

Parts and Inventory

Vendors and Contractors

Document Storage

Reporting
One thing that remains unchanged is that your Maintenance Care is still open to an unlimited number of users, so all members of your team are covered under one license.
Let's go step by step to walk you through how BOLT looks and what additional benefits it brings!
Status
This is the home for all tasks and work orders in your maintenance environment. Here you'll also see numerous filters to track the information you actually need: try filtering the tasks by status, the person assigned, area of the facility, etc.
The feature our clients have especially loved from the moment it appeared in Maintenance Care classic is also here to stay – duplicate orders alert. Don't worry about creating the same order twice because the system will let you know if the same task already exists.
What's new is the inline editing: click on task status and change it to new, pending, closed, re-opened, or excluded. We've also introduced the possibility to go through a work order in three simple steps: change status, choose duration, add notes, and you're done!
Another great feature is the ability to assign tasks both to users of the system and external vendors who are not inside the CMMS. All communication is kept inside the system, so there's no switching between your mailbox and Maintenance Care.
Here, under the Status tab, you can also schedule Preventative Maintenance and get notifications as often as you want, submitted by the system. To create a PM, you can use one of the multiple templates that can be tweaked for your convenience and even add comments with instructions or special requests. We've developed DetSet exactly for that: add a set of questions within a work order to check out before marking the task "completed." DetSet sub-tab contains the mini-survey that must be filled in as the inspection is being done. A task cannot be closed out without the user completing all of the DetSet questions, and you can't "remove the Det Set" unless you have the proper credentials to do so (only managers and master users have the required access to remove it.)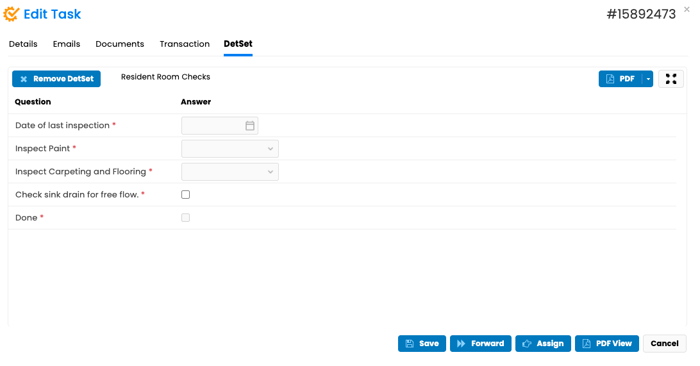 Cabinet
Cabinet Tab is all about Assets, Parts, Vendors, and Contacts. Here, you can track the parts in stock, set reorder levels, monitor parts price, track asset history and add vendors or contacts.
Pro Budgeting Tip: Track the repair history to find which assets are over repaired and how PM tasks contribute to the repair history. This data will support the decision-making process when a new equipment piece purchase is discussed.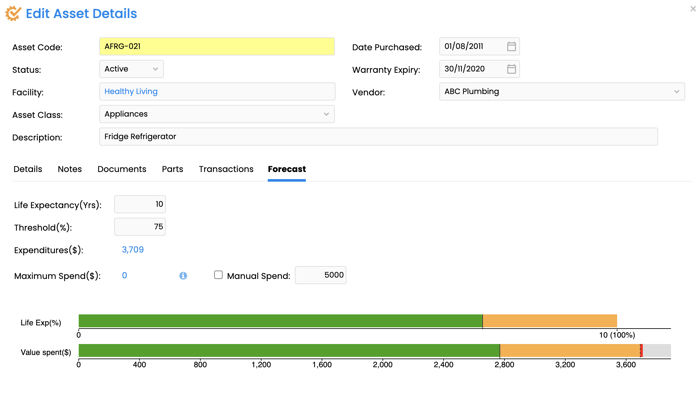 Reports
BOLT makes report creation faster and easier. In this part of the system, you can build custom-made reports or schedule automatic reports for compliance purposes, for example. Pick the filters you need to check how many tasks are closed and open, how many days tasks remain open, how long it takes to complete a task, the list goes on! The Maintenance Care team is often surprised to see the creative ways our users find to create and use reports.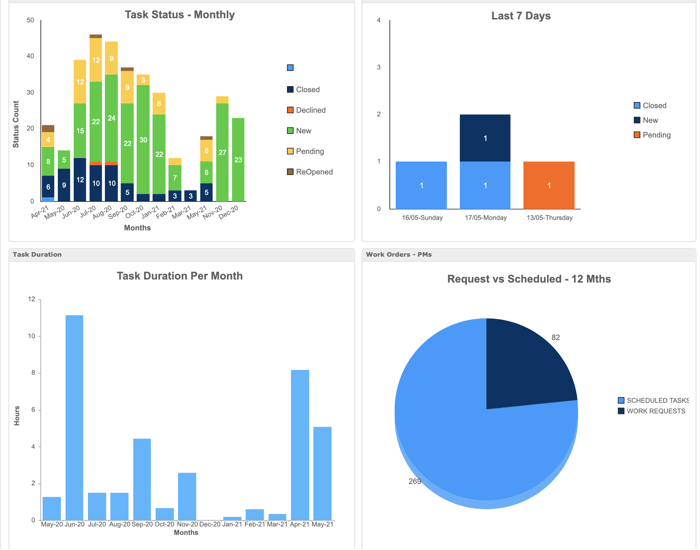 As always, we're eager to hear what you think. If you have feedback on BOLT and how it functions or ideas for additional improvements you'd like to see, please reach out to us. You can also book a Demo with one of our team members to guide you through BOLT.