The dream of facility managers is to keep a high level of efficiency and reliability and lower the operating costs of a facility. While everyone knows that a CMMS can help make the first part come true, not all managers acknowledge how it can reduce costs. In fact, a sound maintenance management system can contribute significantly to a company's bottom line. If you love the numbers, try out our ROI calculator here. Now, let's look at which features a powerful CMMS should have to reduce the operating costs of your facility. Here are some ways to use powerful software like CMMS to save energy and money and make your facility more sustainable.
Prevention is the New
ProAction
Over the last decade, we've seen a massive shift of focus towards preventive maintenance. Maintenance that used to be corrective is now more predictive due to the more widespread implementation of maintenance routines. Having regular preventative maintenance routines is vital to reducing all kinds of downtime, whether it concerns team members or equipment. Regarding the latter, it's also important to mention that the average equipment downtime lasts around four hours and costs thousands of dollars. Focusing on preventive maintenance, you can enhance and prolong the reliability and availability of the facility's assets. How? With a CMMS, you can control assets with high energy consumption and develop effective preventive maintenance strategies to keep the equipment working at optimal levels.
A new maintenance standard is conducting regular checks to identify issues and correct them before they become too serious and affect the asset's ability to function properly, which in turn can increase energy consumption. Maintenance Care CMMS doesn't only promote preventive maintenance; it also helps you optimize and automize proactive activities. With Maintenance Care, you can streamline the workflow, assign and monitor work orders, meet the unique requirements of the facility you manage, and reduce downtime that leads to keeping operating costs down.
The Most Precious Resource is Data
It's also essential to develop a preventive maintenance strategy based on data. Solid data helps facilities find the most efficient way to maintain assets and determine the best time to replace old equipment with more energy-efficient models. Leveraging maintenance software that offers a wide variety of reports and dashboards is one way to create a successful preventive maintenance strategy and reach high asset efficiency with automated scheduling, work orders, notifications, and more.
Besides, CMMS software can help facility managers gather actionable insights to prevent breakdowns based on inventory levels, material requirements information, spare parts available, etc.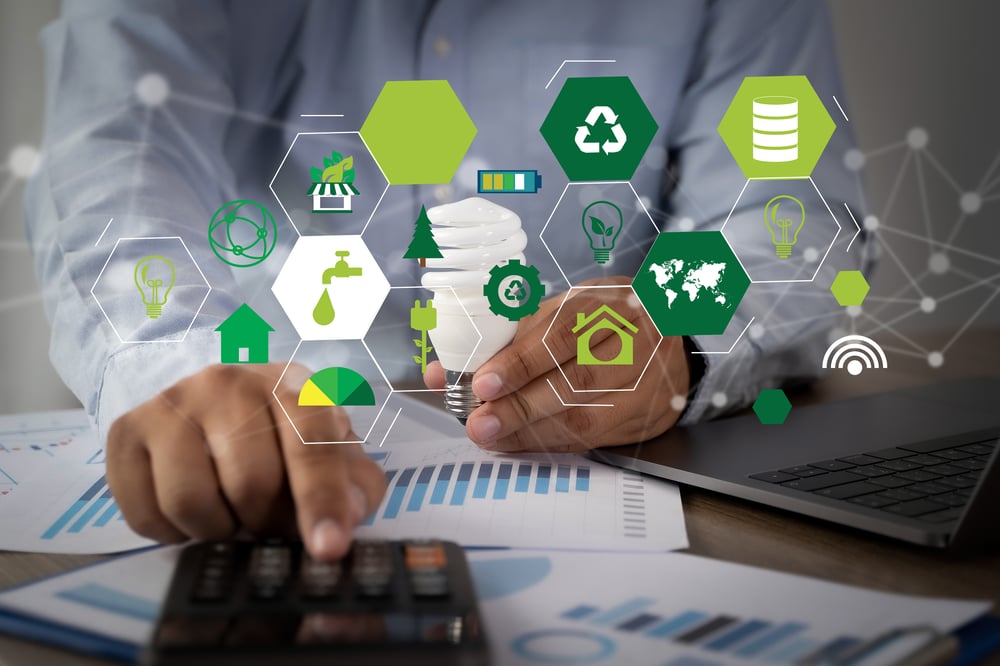 Make the Most out of Automated Work Orders
If you think that only using solar power can help you reduce energy costs, we have something to tell you. In one of our previous blogs, we did some math about regular and LED bulbs. The conclusion: switching to LED bulbs will require a significant investment, but in a year, you'll not only get it back but also start noticing the savings. There's a lot of small but impactful steps that will also reduce energy use in your facility. For example, standardizing tasks by automating work orders is one of them. You can use CMMS to set up energy-saving task reminders, like turning on energy-saving modes, changing AC temperature, and attaching specific checklists to PMs and repair tasks. What's more, relying on software reduces the amount of paperwork, minimizing the environmental impact and the associated costs. Book your free Maintenance Care Demo today to find out how our CMMS's features can help your facility reduce the operating costs!