If there is one thing that spotlights a good manager, it's organizational skills. Without being able to be organized, even the best facility manager may be perceived as not doing their best. From lost paperwork and a messy desk to scheduling errors, you can't showcase yourself as the best manager for the job without proper organization and orderly paperwork. With CMMS from Maintenance Care, you are able to not only get organized but can do a whole lot more.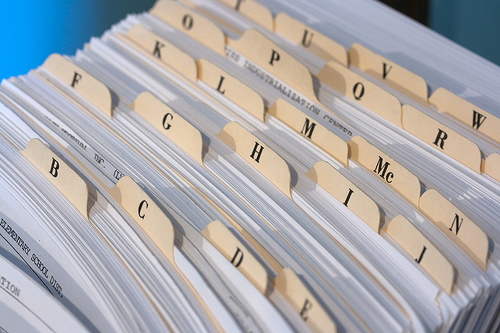 For instance, scheduling is a breeze with Maintenance Care because everything is easy to find, easy to locate, and you have the ability to schedule work orders in advance and work on preventative maintenance, which is easier than ever. The Work Requests and Preventative Maintenance areas of the software has everything you need such as a place for notes, the ability to fill out the criteria you need (date, location, type of work order, and more) in a hurry, and you can even do everything remotely with the CMMS Software that also has apps that can be used on any Smartphone. Now you don't have to worry about scrambling to find notes that you've written or even hunting down your staff to do a work order because you can simply send it to them through the app, instantly. So schedule preventive maintenance through the system and gain all of the efficiency that you need.
Assets
Along with Preventative Maintenance and Work Orders, there are also other areas that allow you to get organized such as the Assets area which allows you to keep information on your equipment. You can also upload PDF files and warranty data and this part of the software program even has a life expectancy tracking system so you can better predict when equipment needs to be replaced.
Also Read: Keeping your Team Organized with CMMS
Reporting
Best of all, the reports dashboard allows you to access and run reports on everything you need so when a "higher up" requests something they need, instead of trying to locate it or getting back to them hours or days later, you can have it ready for them in an instant, which showcases you as a manager that gets the job done fast and efficiently.
No matter what kind of maintenance facility you run, it is important to be the best that you can be and that includes having the kind of organizational skills that your managers will find exemplary. With Facility Maintenance Software, you can do all of that and more!