Recognized chef and restaurateur Alain Ducasse once said that food is just a part of the dining experience. The mood, atmosphere, music and the feeling within the restaurant all contribute to an exceptional meal.
Just as chefs plan, prepare and execute a menu, so too must operations managers plan, prepare and execute the proper systems to keep the physical elements of a restaurant running smoothly. This job requires the proper tools: A chef has his knives while a manager has the proper technology, including restaurant maintenance software.
With the U.S. National Restaurant Association forecasting total sales in 2023 at $997 billion and a total food service employment of 15.5 million people, the restaurant industry needs to stay fresh in product and process.
To ensure your diners and guests don't leave your establishment with a bitter taste in their mouths, it's crucial to keep your entire restaurant well-maintained, from the grill to the entry door. Customers usually don't see the behind-the-scenes details that keep a kitchen and dining room running seamlessly and in tandem.

Restaurant equipment maintenance software that doubles as a work order tracking system for repairs and upkeep can help keep your restaurant in order so you can focus on refining your menus, creating ambiance and hiring and training the best staff. Here are five key benefits of investing in restaurant maintenance software.
1. Efficient kitchens provide faster service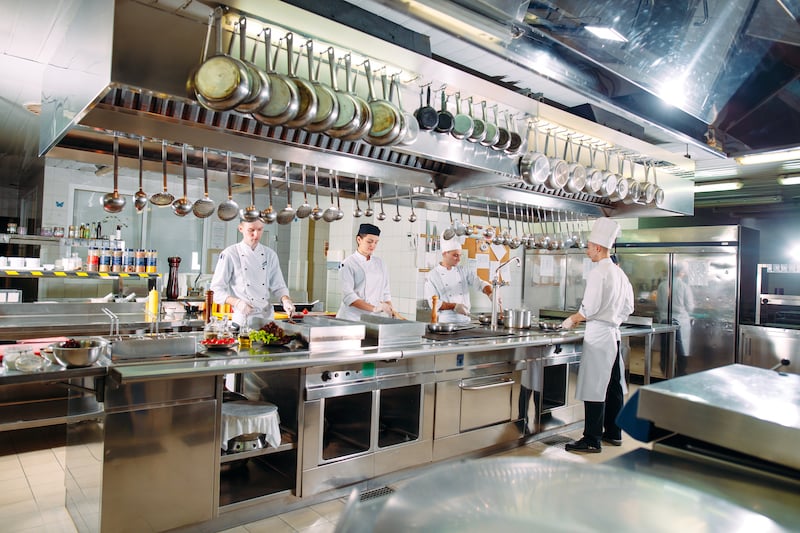 Time truly is money in the restaurant industry. The faster orders are received, food is prepareded and served and the table is turned over, the more checks are closed each day. Keeping appliances working at top condition creates a workflow that lends itself to both speed and accuracy. When food comes out at the wrong temperature, over- or under-cooked or otherwise displeasing to guests, you lose time in refiring the food, plus any loss from food costs and waste. Consistency is key, as is the health and safety of your product.
Using restaurant equipment maintenance software gives you a comprehensive picture of what appliances you are using, how you are using them and how they interact together. A computerized maintenance management system, or CMMS, that's designed for the hospitality and food industries helps you create efficient workflows that impact your entire operation.
2. Streamlined integration with front-of-house software saves time and effort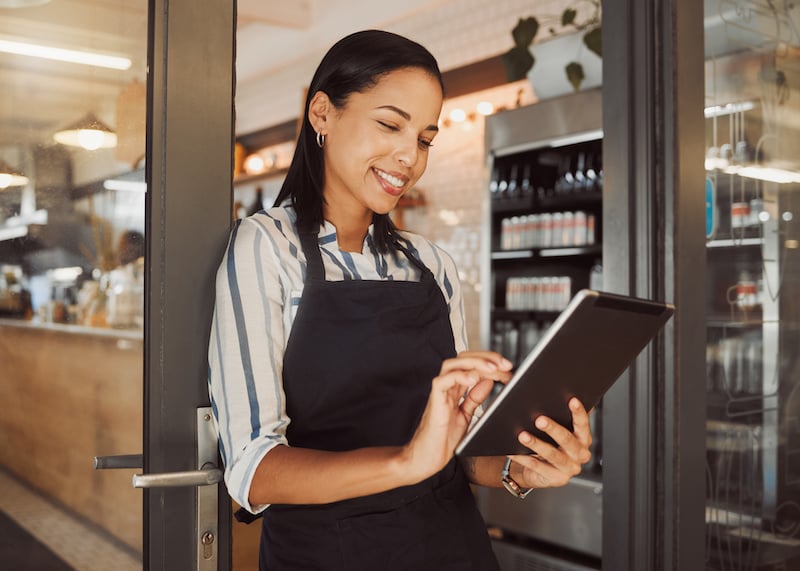 When you're looking for enhanced efficiency, find a system that allows you to coordinate all your technology solutions into one master dashboard. Restaurant equipment maintenance software should be able to integrate with existing business systems, such as point-of-sale and accounting software. This creates a seamless workflow for management and aligns busy teams.


3. Technology creates better communication, especially in joint kitchens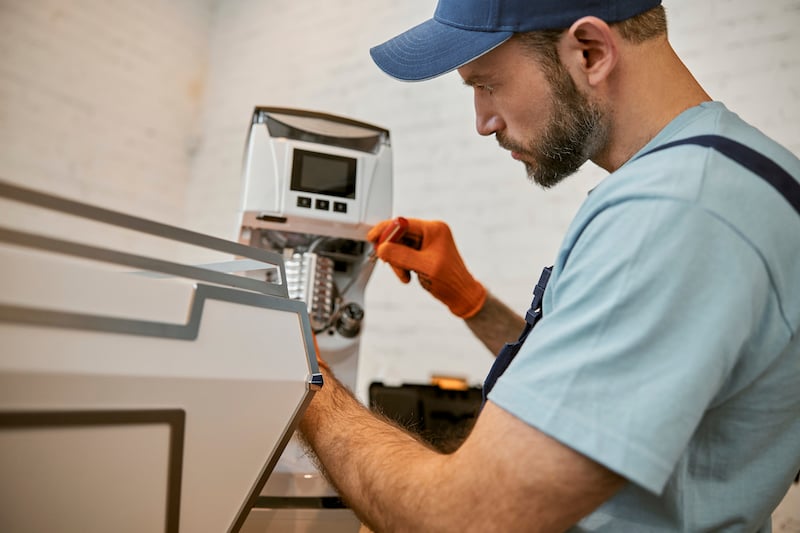 One trend that has become standard practice in recent years is the 'ghost kitchen.' These partnership kitchens allow multiple cooks, chefs, vendors and restaurant concepts to operate via meal delivery and pick-up without the overhead of individual brick-and-mortar locations. To support a co-op mentality, kitchen partners need a streamlined method of keeping everyone informed of maintenance needs, plans and updates.
A CMMS designed for restaurant equipment maintenance management lets you create work orders quickly and empowers your maintenance staff the to take care of equipment issues quickly in as few steps as possible. You can see the progress of a work order, timelines for repairs and notes on any issues your technicians or others experienced during their time in the kitchen through your CMMS.
4. Maintain compliance and safety standards to avoid downtime
When it comes to food safety operations, specific measures must be followed at all times. Commercial kitchens have compliance standards, such as needing non-porous stainless steel surfaces, counters, sinks and more to curb microbial growth. Maintaining a commercial kitchen requires vigilant awareness of potential cross-contamination and incorrect temperatures that could affect food and guest safety.
A commercial kitchen with a high flow of dirty and potentially bacteria-prone dishes and tools requires a solid commercial dishwasher for sanitation. Other kitchen equipment that needs continuous monitoring and maintenance for safety and function include HVAC and ventilation systems, fire suppression systems and refrigeration units.
Restaurant maintenance software offers a simple and seamless platform to create maintenance schedules and track compliance, permit, licensing requirements and important dates. If the local health department shows up for an inspection or audit, you can be fully prepared by logging all of your equipment and assets in one place and adding them to your preventive maintenance plan so any potential issues are taken care of ahead of time.
5. Cut costs with preventive maintenance plans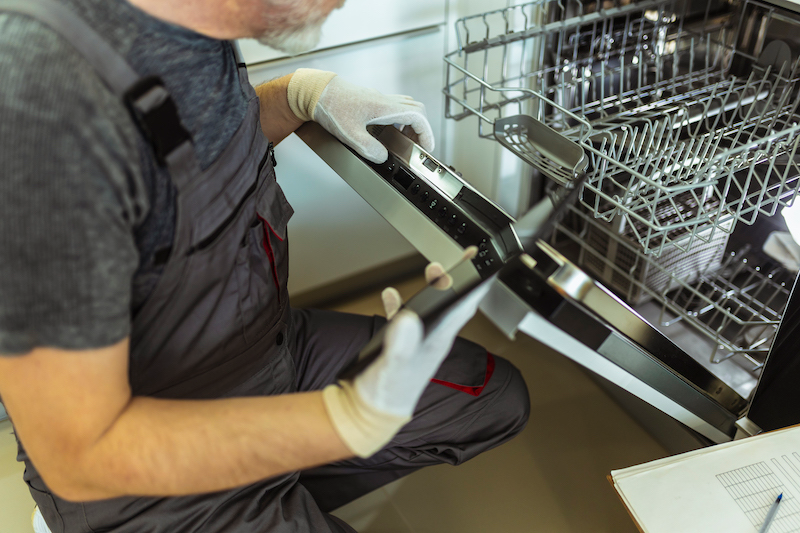 In addition to tracking the day-to-day maintenance in your restaurant, larger systems such as HVAC units, refrigerators, grease traps and beverage dispensers require preventive maintenance plans. Restaurant equipment management software with preventive maintenance features gives you the tools to identify what equipment requires scheduled maintenance, as well as tracks equipment life cycles, to better prepare for eventual replacement.
In a CMMS like Maintenance Care, the preventive maintenance planning section gives you a place to identify what equipment needs ongoing and planned care so it doesn't break down or go offline unexpectedly or prematurely. It's also where you set the cadence and frequency of your weekly, monthly, quarterly or annual maintenance tasks.
Perhaps you set a schedule that includes planned periodic inspections, semi-annual deep cleaning and sanitizing the ice machine and quarterly flushing out HVAC filters, refrigerator condenser coils and deep cleaning behind the stove, grill and fryer. Whatever preventative maintenance schedule you set, using your restaurant maintenance CMMS gives you the ability to set and assign tasks, keep tabs on what has happened and what is coming up and set reminders of less frequent but equally important tasks.


Streamline your operations with cutting-edge restaurant maintenance software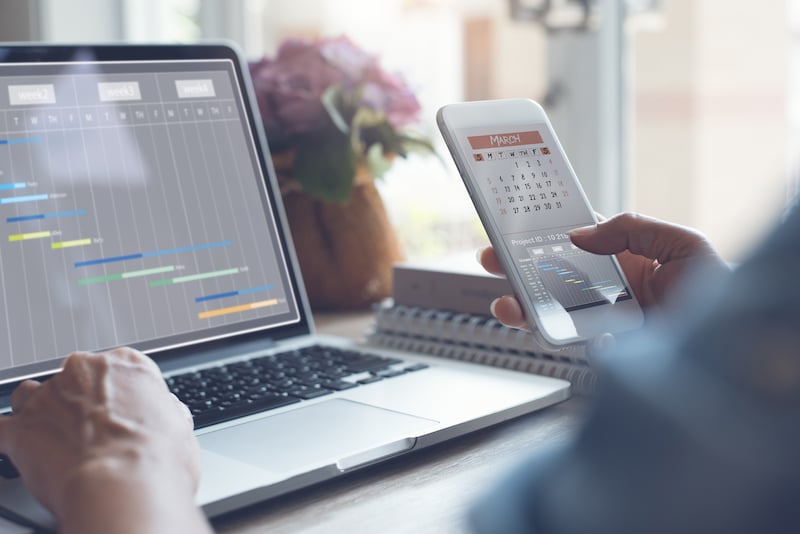 One great thing about developing technology in the maintenance space is that tools like water temperature and refrigeration sensors can integrate with restaurant equipment management software. These provide real-time data that shows the status of different equipment, so if something goes awry outside of your planned maintenance window, you can adjust your plan as needed on the fly.
As the restaurant industry continues to grow and adapt to society's current needs, you have to be ready to meet each new challenge. Schedule your free demo of the Maintenance Care CMMS for the hospitality industry today to see how you can create a five-star experience in your dining facility.