Fire sprinklers are a necessity when it comes to any business and they are there when you need them in case of a fire. According to the National Fire Protection Agency (NFPA), fire sprinklers are effective in almost 100% of fires with just a 2% ineffective ratio.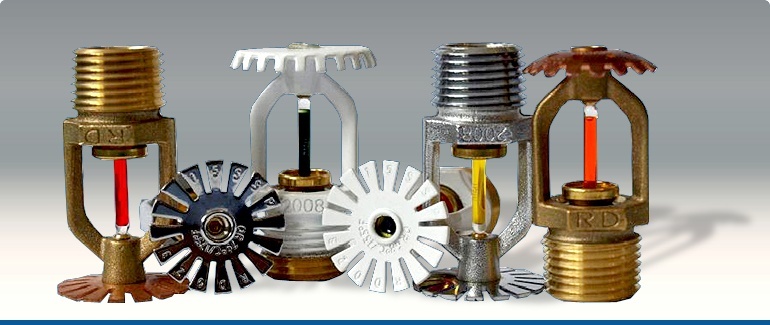 However, there are times when if the sprinklers are not kept working well by using preventative maintenance, they may work against you.
Regular Inspections Ensure Safety
Inspection of the sprinkler system is imperative in order to avoid damage to your building. In Hays, Kansas a fire broke out which threatened the hotel but what firefighters found when they arrived is that the sprinkler system was also an issue and water damage from the system could potentially collapse the hotel.
Proactive Preventative Maintenance
According to the standards that are set forth by the National Fire Protection Agency, the pipes to the sprinkler system should be inspected every five years. This preventative maintenance is important to ensure that your building does not face water damage simply because a pipe became rusty or corroded. This can happen quite often when water flows through the pipes and creates corrosion instantly.
"Because so many fire sprinkler systems are composed of metal pipes, water and compressed air, corrosion is always a risk and can begin quickly. "Corrosion processes can happen almost instantaneously – within seconds of flooding the pipe," says Dr. Jeff Pfaendtner, Principal Engineer at Veracis Engineering in Minneapolis. Corrosion can damage internal piping quickly if conditions are not right."
Assigning The Right Person For The Job
All of your preventative maintenance is made easier with a CMMS program because you are able to schedule it in advance and forget about it. It will automatically be sent to a worker when it is time to do the task and schedules are easy to make by the day, week, month, or any setting that works for your building. You can even set the time of day and add notes that are helpful for the worker performing the task.
Read More: Pick the Right Fire Protection System
Whether you have to call someone out or have an employee do it, preventative maintenance helps your entire building run better but don't forget the fire sprinkler inspection every five years.