No matter where you work, it's pretty sure that you have a parking lot to maintain. While it may not be the biggest task on your to-do list, parking lot preventative maintenance is important in preserving the longevity of the area, keeping employees and guests safe, and keeping the parking lot looking attractive.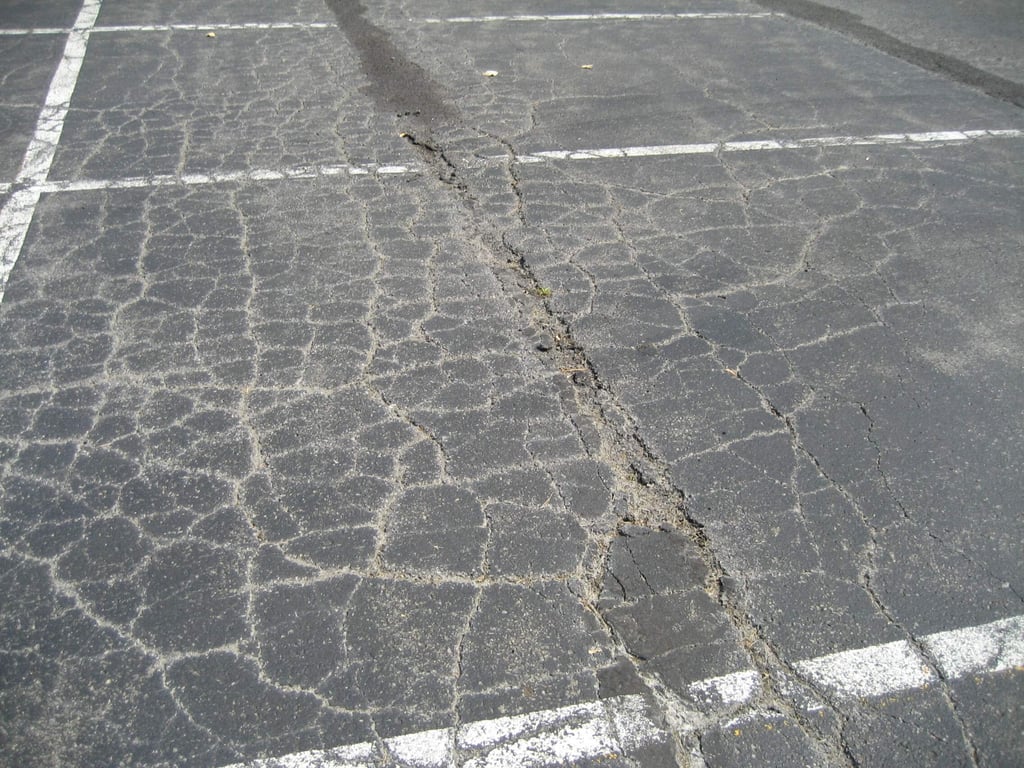 Here are a few tips on better maintaining the parking lot at your maintenance department.
Cleanliness is Integral
Not only does keeping a parking lot clean make it look more attractive but it also helps it last longer too. The parking lot gets compromised after a while when dirt and debris builds up and keeping it swept on a regular basis also helps to control stormwater runoff. Obviously, there are some things that cannot be swept up which should be kept under control like oil drips, gum, and stains.
Do Repairs ASAP
If you see the parking lot area has cracks, raveling, block cracking, pot holes, or anything else that needs attention, do not put it off till later. These things can lead to larger expenses down the road if they are not taken care of so make sure to include the parking lot as part of your regular preventative maintenance checklist.
Be Careful During Snowfall Cleanup
While it is necessary to clean the parking lot of snow, certain machinery can damage the parking lot asphalt so be sure to be careful with snow plows and deicing agents. One of the natural ways to deice the parking lot and it is safer, is to use a mix of sand and salt. This not only minimizes stormwater runoff but it also provides more traction.
Consider Sealcoating
Adding a weatherproof barrier to the parking lot helps make it last longer so you might consider having it sealcoated. This process can extend the longevity of your parking lot by double its lifespan and it only has to be redone every two or three years as long as it was initially done within a couple of years after the parking lot was created.
Read More: Keeping Your Parking Lot Safe
Your parking lot should be a regular part of your preventative maintenancetasks. Ensure that things are kept running smoothly and that the little things do not build up into big ones that cost more.