With fall already here and winter fast approaching, there are a few things to do to prepare – especially if you live in one of the colder climates of North America. Here are a few tips on preparing for fall and winter as a maintenance department manager.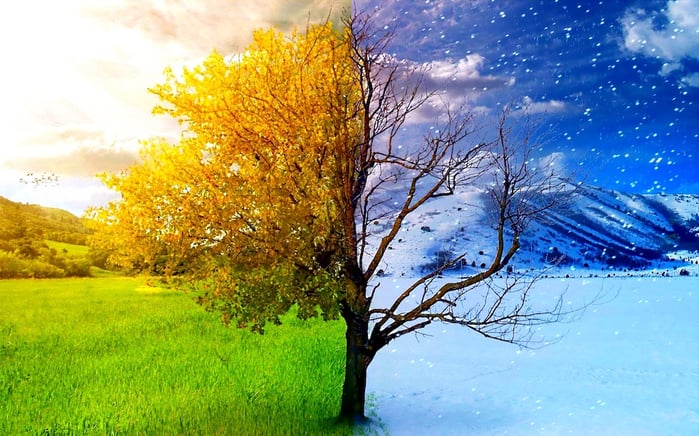 Check Your Doors and Windows
You want to make sure that the warmer air stays in your building so inspect all of your exterior windows and doors. Look for gaps between the frames and see that caulking is still flexible and not cracked or hardened. You want to make sure these areas are sealed and will keep the warm are inside and don't forget to check your weatherstripping while you're doing this.
Change AC Filters
While this is something you should already be doing on a regular basis, you should definitely make sure this is done as not only part of your preventative maintenance but before the fall and winter months too. This is the perfect time to make sure your HVAC unit is running at its optimum and that there are no energy efficiency problems.
Don't Forget Your Irrigation System
Make sure that if you have an underground irrigation system that it is inspected and in good working order. You may have to call a qualified professional to do this if someone in your department doesn't have the skill to do this. Also, you can drain your older faucets to keep them from freezing and if possible, install frost proof exterior hose bib faucets so that you do not have to worry about the pipes freezing.
Downspouts and Gutters
Prior to fall and winter is the best time to check your gutters and downspouts for debris and potential clogs. You want to make sure that they are in good working order so that the water drains easily and doesn't get trapped and cause damage to your roof. If possible, trim any branches that are in the way and make sure that the downspouts are not blocked so that the water flows away from your building. Don't forget that frozen water can cause a lot of damage to your sheathing and roof that may cause leaks so ensure that the water can move throughout your downspouts and gutters.
Read More: Be Prepared for Harsh Weather Conditions