Healthcare facilities are dependent upon preventative maintenance measures as much as any other organization. Even more so, because lives depend on the equipment in a hospital to be operating at its optimum and ensuring that you have a sound preventative maintenance schedule in place is imperative.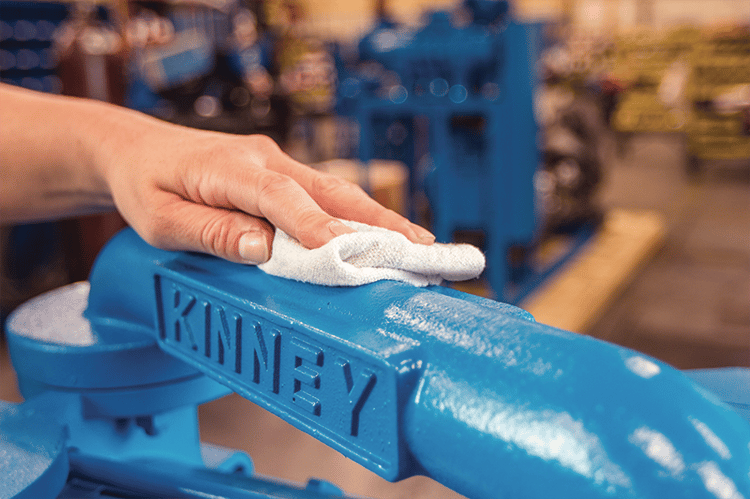 For instance, on an oil-less medical vacuum there are many preventative maintenance measures that have to be done just for that equipment alone:
Exhaust Leg Drip
This needs to be checked for accumulated moisture and this should be done daily and adjusted when needed.
Inlet Filters
should be inspected monthly and yearly the inlet filter elements should be replaced if needed.
VSD Control Panel Filter
Filters should be removed monthly and washed, dried, then reinstalled. With a monthly check and an annual cleaning, this keeps the vacuum in optimum operational condition.
Oil Level
Check the oil level weekly and top off only when the unit is not running.
Motor Bearings
Check on these annually and add grease per fitting as needed, usually approximately 17 grams.
Pump Bearings
For units with 15 horsepower or more, check every six months and fill until grease overflows from relief port.
Coupling
This can be checked every two years where you will remove the motor and replace any coupling units if they are worn out.
By this example, you can see where just one piece of machinery has multiple forms of preventative maintenance that is needed.
Read More: 5 Reasons CMMS is Right For Your Facility
Just one piece of equipment can have multiple needs and of course, multiple pieces of equipment means that you have to keep up with daily, weekly, monthly, or annual maintenance on these items. Without a proper CMMS program, it is difficult to fully keep up with everything that has to be done in a timely manner. Keeping in mind that equipment is directly connected to patient care, patient and employee safety, it is imperative to find a way to make it easier on the maintenance department without minimizing any type of safety measures or preventative maintenance. CMMS allows you to do just that and more.