When it comes to running a maintenance facility, there is probably nothing more important than knowing that your equipment will run properly when you need it.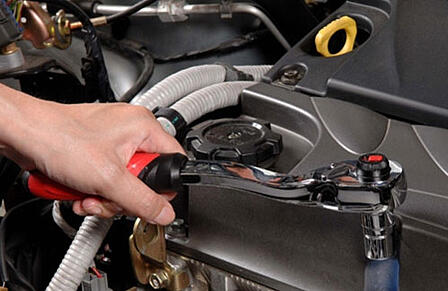 While it's no secret that sometimes equipment will break for no reason, here are a few tips on making sure that you do everything to keep your equipment running smoothly and efficiently.
Preventative Maintenance
One of the most important things in ensuring that your equipment stays efficient is to perform any preventative maintenance that is needed. For instance, if your machine has to be oiled once a month then it is important that this is not overlooked. With facility maintenance software you never have to worry about forgetting because preventative maintenance can be added to the software so it's always scheduled on time.
Spare Parts
Keeping spare parts handy is a good way of having what you need, when you need it. Part of the facility maintenance software is an area where you can keep up with inventory. From large equipment to the smallest spare part, you have an inventory of everything you have available so you're never without that one piece you need.
Know Your Equipment
With the Assets section of the maintenance tracking software you have a place for every piece of information you need about your equipment. You can add the date it was purchased, the purchase price, any repairs and when they were done, serial number, location of the equipment and more. This area is perfect for planning your expenditures for new equipment and allows you to weigh the cost efficiency of new equipment vs. repairing the piece of equipment you already own.
User Guides
The user guide is very important in knowing that your equipment is being used properly. Typically these guides get lost very easily but with maintenance facility software, you can actually upload the user guide right into the system so it's always available for each piece of equipment you have in your facility.

No matter what type of maintenance facility you have, you know how important it is to keep your equipment in top shape and always be aware of what is going on in your facility. With maintenance facility software from Maintenance Care, you have everything you need to run things seamlessly, right at your fingertips. It's mobile, convenient, and makes your workload much easier than ever before.