Every facility manager knows that preventative maintenance is imperative to a successful business but routine maintenance is just as important. While some may feel that routine maintenance falls under the same guidelines as preventative maintenance, this is not always true.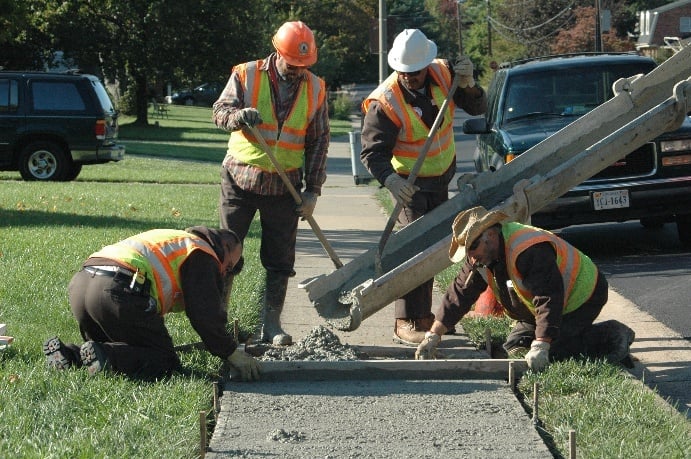 For instance, in the city of Toledo, Ohio – the sidewalks, sewers, and water lines all need repairs that should have been scheduled long before. These repairs were ignored until a backlog was created, making the workload much heavier.
"Along with its 1,224 miles of streets, Toledo has a commensurate network of sidewalks, water and sewer mains, and, in some areas, storm drains. For the most part, none of it has routinely scheduled maintenance."
Set Routine
Instead of taking care of the routine maintenance, the city was instead waiting until the repairs could not wait any longer, which is counterproductive. This isn't meant to judge the city's maintenance department because this happens all too often in many facilities.
Stay On Top
As with any facility, there is a lot going on. Between regular work orders, routine maintenance, preventative maintenance, scheduling, emergencies, paperwork, and anything else that crops up – things can get out of control pretty fast.
Reduce Time
Maintenance Scheduling Software is one tool that can ensure that routine maintenance gets done in a timely manner and that backlogs are not created. It allows your facility to schedule work orders in advance, making it easier to keep up with those issues that happen routinely. By having everything scheduled in advance (other than emergencies obviously), you can be more in control of how fast things are completed.
Read More: Getting Started
The city of Toledo may have a shortage in help and expenditures and that is a real issue that can contribute to extra work or a lack of routine maintenance. However, if you do have the help needed with a sufficient staff, the work that needs done on a regular basis is crucial in making sure that your facility runs like a well-oiled machine.