Healthcare Facilities know how important it is to have the power to run everything. Whether it's a hospital, nursing home, treatment center, or clinic; lives can depend on whether or not backup power is available when the "lights go out."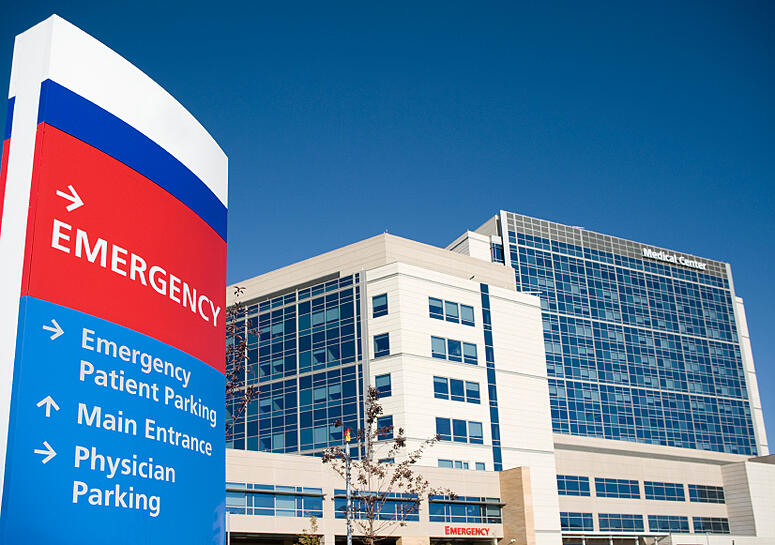 No matter where the facility is located, it can be vulnerable to power outages due to natural disasters and harsh weather conditions. Hurricanes, blizzards, earthquakes (even minor ones), tornadoes, and fires can cause the power to go out. Most healthcare facilities have generators as backup power but if the generators aren't maintained as they should, the backup power can fail.
Trending Healthcare Facilities
The Association for Healthcare Resource & Materials Management, the American Society for Healthcare Engineering, Health Facilities Management (HFM), and the Association for the Healthcare Environment conducted a survey that included random samplings of 911 health system and hospital executives to find out about health care emergency trends. What they found out is over 50% of healthcare facilities had to utilize emergency power over a five year period. This was mostly due to weather conditions but threats can be man-made as well. Chemical spills, terrorism threats, and more, can cause the power to be compromised so it is important for healthcare facilities to ensure that their backup generators are included in regular preventative maintenance.
Preventive Maintenance
Preventive Maintenance Software can help ensure that along with other preventative maintenance, that the backup generators are maintained as well. How it works is that maintenance tasks are scheduled in advance within the software so they are never forgotten or pushed to the back burner when work gets busy. This can be done so that the preventative tasks are done on a daily, weekly, or even monthly basis.
Also Read: Using CMMS for Emergency Preparedness
This routine maintenance is actually required for Medicare and/or Medicaid reimbursement by The Centers for Medicare and Medicaid (CMS) in the United States. These agencies sometimes require proof that the equipment was maintained and with the CMMS system, you never have to worry that it's done or that you may need to show proof to an inspector or agency. The system allows you to trace and track every bit of preventative maintenance and you'll never be behind on what needs to be done to keep your facility's power on in emergency situations.