When it comes to storing your paperwork, it can be difficult to find things when you need them. Whether it's files in a drawer, user manuals stuffed away on a shelf, or photos that are on someone's phone – you need a place that has everything you need at the touch of a button.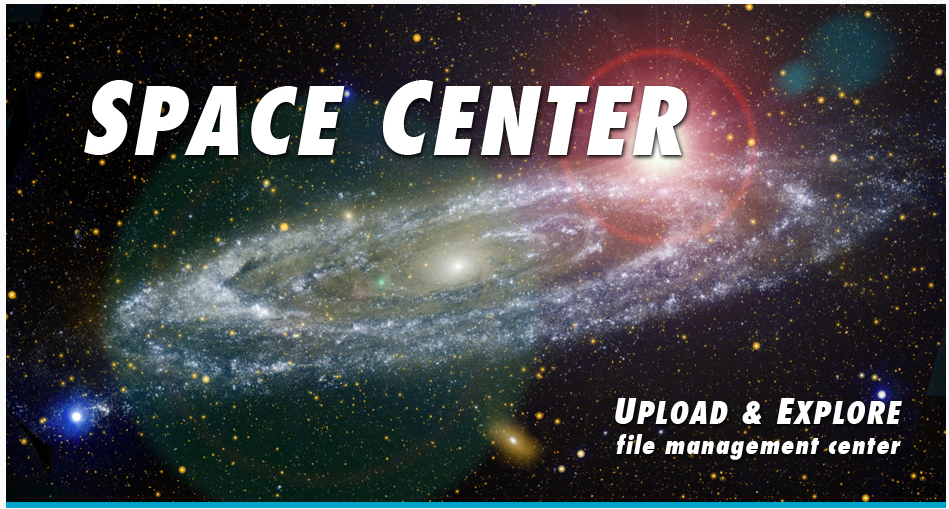 With the CMMS Space Center, you have access to all of your files and can free up your space.
Your Own Command Center
The Space Center is a CMMS cloud storage solution that was created to help you keep all of your documentation in one, easy to access location. We want you to think as the Space Center as your full repository of documents, videos and reference instructions so that you never have to go anywhere else to find information about your facility. With the Space Center, you will be able to get to everything that is worth tracking, easily. All your files can be linked to work requests, preventive maintenance tasks, assets or any other component of Maintenance Care.
All of Your Files in One Place
Think of the Space Center as your universe of document cloud storage. You can choose to upload any file types including videos, schematics, MSDS forms, or training documents. The most popular type of file uploaded are images for assets or before and after of tasks that have been recently completed. No matter what type of file you choose to uploads, rest assured that it safe and secure and will be easy to find throughout Maintenance Care's CMMS could storage.
There Is No Cost
Your initial Maintenance Care membership comes with 500MB of free cloud storage space per facility for you to do with what you like. It's easy to manage your documents in the space center, plus you will know at all times how much space you have used up for all your uploaded documents. You can purchase additional CMMS cloud storage space in 500MB intervals per company at a very low and competitive price that keeps on providing you seamless access to your information.
Read More: CMMS and Your Day to Day
Even Photos From the Mobile App Are Available
The iMCare mobile app now allows you to take a picture of any incident, and upload it directly to the Space Center CMMS cloud storage. You can attach an image that you take with your mobile device to a piece of equipment, or you can take a picture of a potential problem to alert others of impending situations. Depending on the resolution of your camera, you can also use the image upload feature to take pictures of invoices and estimates and upload them quickly to the CMMS cloud storage.