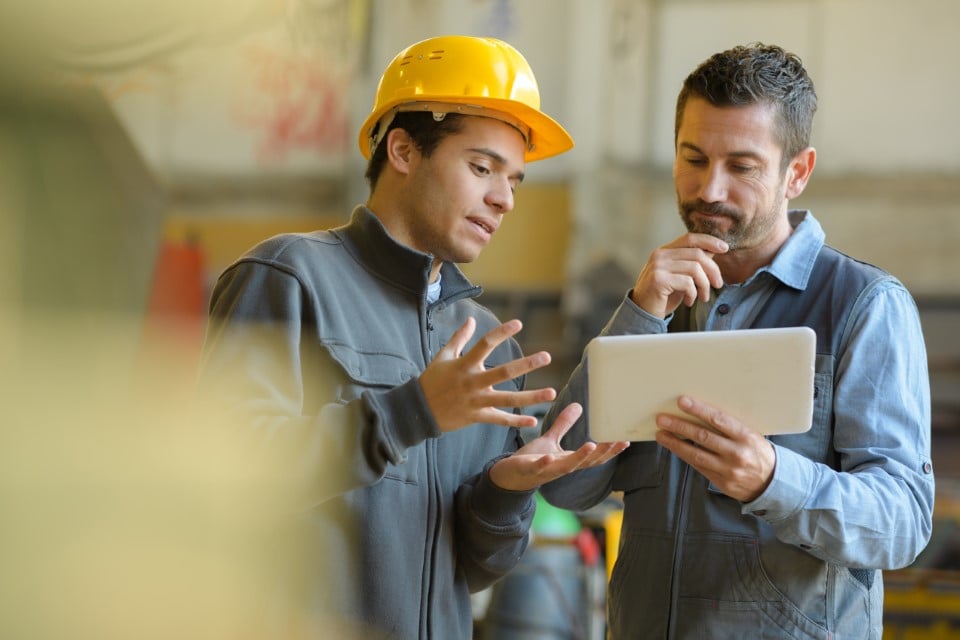 If you've already heard of CMMS (Computerized Maintenance Management Software), you're already aware of the value it can bring to your maintenance department. From work orders and preventative maintenance capabilities to document storage and asset tracking, there's no doubt CMMS can dramatically improve facility maintenance.
However, you also may need to convince the decision makers that CMMS maintenance is a worthwhile (and necessary) addition. We can help! Below are a few great selling points that are sure to showcase how CMMS can help greatly improve your facility and business overall.
CMMS Trends That Make Great Selling Points For Businesses
Return on Investment
More Done in Less Time
Avoid Costly Repairs
Be More Proactive
Mobility is the Future
Return on Investment
Of course, return on investment (ROI) is a major concern for anyone trying to run a business. While the ROI for CMMS software may not prove itself immediate, it IS a long term win. Take preventative maintenance (PM), for instance. This capability allows a maintenance team to schedule and keep a detailed record of asset maintenance and repairs. Having a piece of equipment's detailed history at your fingertips not only allows you to foresee trouble before it starts, you'll actually be able to predict when it needs replacing (rather than sinking funds into wasted repairs, trying to keep it running). Here again, ROI is not immediate, but the long-term gains prove it's just a matter of time.
Get More Done in Less Time
CMMS software allows maintenance teams to send and update work orders quickly and accurately. Filling out paperwork, logging PM schedules and performing other tasks manually is old-fashioned and tedious - not to mention time-consuming - and more susceptible to human error. With mobile CMMS, though, your team will have everything they need, right at their fingertips. Think of how much time you'll save when you can send and receive precise information in real time: employees will be free to move from job to job without physically having to pick up orders or information. This is especially advantageous in large facilities with more assets.
With CMMS, setting up a daily preventative maintenance (PM) program is easy. This is because PM tasks are sent out immediately and always within the same time constraints after the initial set-up. Tracking your PM tasks without CMMS, however, is more likely to put equipment at risk. For instance, you may have written down a PM task, but due to an overload of work orders the task gets postponed or forgotten. As we mentioned earlier, CMMS accessibility will help important PM tasks stay top-of-mind - ultimately helping you avoid costly repairs and extend the life of your equipment.
Be More Proactive
Another great CMMS selling point is it allows maintenance departments to be more proactive. Instead of simply performing reactive, break-fix maintenance, proactive maintenance can minimize or even stop unnecessary repairs if action is taken in advance. For example, something as simple as changing out the filter in an air conditioning unit (before it needs repair due to dirt build-up) will ensure it works longer and performs better.
Mobility Is the Future
Nowadays, most businesses rely on some form of mobile device to keep up with customer demands more efficiently. This is especially relevant to maintenance departments where time is of the essence and nearly everything can be accessed via mobile (other than the work itself, of course). Run reports, schedule and assign jobs and preventative tasks, check on how assets are being maintained, refer to user manuals, training documents and much more. In short, mobile CMMS means getting more done, the right way, in less time.
Learn more about our CMMS Pricing
If you're interested in implementing CMMS in your facility, why not try it out? Start by getting a free demo of our CMMS, or ask us about any of our different CMMS plans for more information.