If there's one thing that is uncertain, it is the power of mother nature and when or if it will strike. Recently, the Gulf Coast area experienced hurricanes of epic proportions. For both residents and workers, it is a nightmare that may take years to overcome.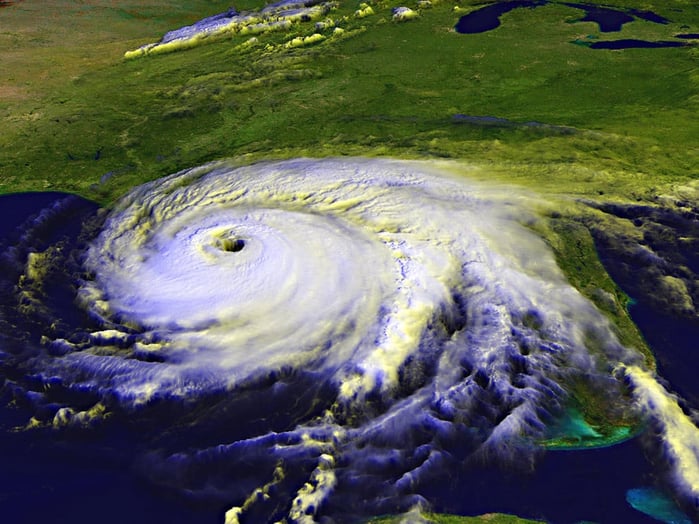 For maintenance departments in particular, it is something that you need to be prepared for and utilizing preventative maintenance will help you do that. Here are a few tips on disasters and what to do.
Be Prepared
There is no better time to be prepared than before something happens.
Have an emergency plan in place
Make an emergency checklist
Define the roles and responsibilities of each staff person
Review safety measures and inspection processes
Plan for downtime or supply chain and/or transportation disruptions
Modify at-risk areas to improve structural resistance
Purchase back-ups to utilities like generators, portable pumps, etc.
Keep up on preventive maintenance for grounds and landscaping, drains, gutters, etc.
Secure loose items outside and make a back-up plan to store them inside when necessary
Have Emergency Supplies On-Hand
Your maintenance department needs to have emergency supplies on-hand.
First aid kit
Flashlights
Batteries
Water
Non-perishable food and can opener
Tools to turn off utilities
Local maps
Cell phone and extra batteries
Satellite phone
Extra gloves, hand warmers, and blankets
NOAA weather radio receiver
Read More: Be Prepared For Extreme Weather
Know What To Do
Your emergency information is important to have safe and secure which is why CMMS programs are an excellent tool.
Back up all data to a secure, off-site location
Set up secure methods to access your data off-site as necessary
Maintain a list of equipment and assets
Record information about manufacturers, warranties, and insurance policies
Keep track of contact information for employees, vendors, emergency response personnel, etc.
Support employees on shift during an event
You may not have hurricanes where you live, but any type of emergency calls for the same type of preparedness. Schedule regular checks of your safety equipment, fire extinguishers, emergency exits etc with a preventative maintenance program.