If there is one thing that makes an exterior of a property noticeable, it's lighting. The key to an attractive and eye-catching property is good lighting and here are a few tips on how to make the most of your lighting.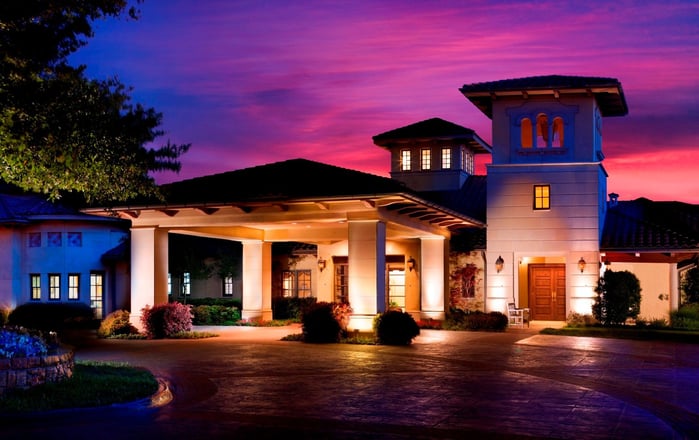 Many of the posts in the past have been about switching to LED lighting, which is a given. So with that in mind, we will move on to some of the tips about making your lighting as attractive as possible, without a lot of expense, just plain common sense way of doing things.
Minimize Shadows.
Even the softest lighting placed in various areas minimizes shadows while not maximizing glare. This also provides a safer and more pleasing look for guests to the property.
Have a Path.
One way to ensure that your lighting is best used is to improve upon the navigation such as with path lights. Make the navigation easier and situational awareness easier for everyone.
Sights.
Having the proper lighting ensures that guests and even employes can not only read signs and directions easier (perfect for larger properties or transient guests) but it allows for better facial recognition and keeps it a safer environment.
Marketing.
Marketing is made easier as well if you have enough light so that guests are better able to see what you are trying to convey. From signs leading to a restaurant to daily excursions – they have to be able to see them in order for them to react to them.
Surveillance.
If you have surveillance footage, enough lighting will make it easier to see the footage should you need to.
Trespassing.
Keep some of the lighter trespassing and unwanted foot traffic to a minimum and extra lighting even keeps out stray animals easier.
Read More: Keep Your Facility's Exterior Beautiful Using Irrigation
Make sure your lighting is a nice, soft white instead of a harsh yellow and place it sensibly to see a difference in how it helps in these areas. CMMS(Computerized Maintenance Management Software) helps by allowing you to keep up with preventative maintenance and work tasks while you make the changes.