Reserve Rooms with One Access




One Access is evolving beyond the easy-to-use check-in and check-out features you may be familiar with. Our visitor management software now features Space Booking, making reserving spaces in your facility easy and interactive.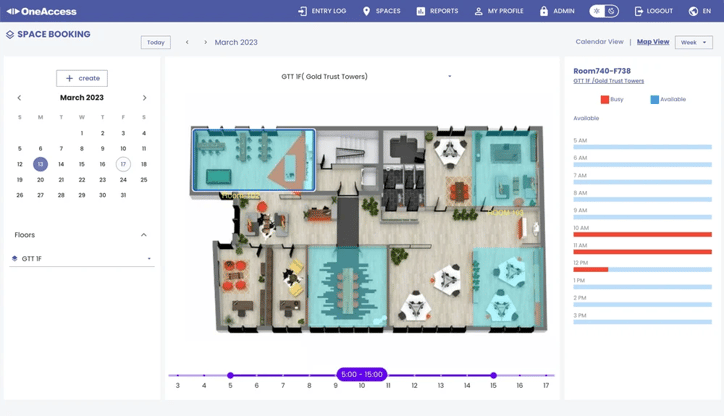 Here's what's new:

Visual mapping
Users can see available spaces within your facility with active floor plans, office layouts or campus maps to book rooms for meetings, events and more.


Customizable approval
Room bookings can be automatically approved or sent to a designated reviewer for approval.


Flexible attendees
Guests can be pulled from the same user and people lists used for Visitor Management or added ad hoc from within or outside of your organization.


Calendar view
See when spaces are free or reserved, and for how long, on specific days, weeks or months at a glance.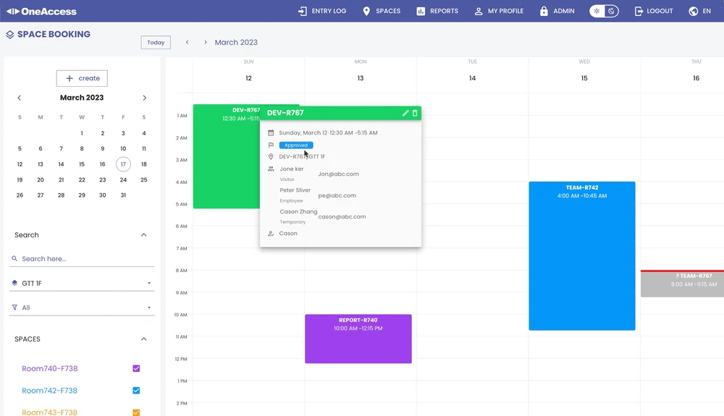 Space Booking easily accommodates facilities of any size and can scale from a suite to a campus and beyond. This new feature is fully integrated into the One Access system. Log in or request a demo to learn more.