Success in the hospitality industry is heavily dependent on customer satisfaction. Hotels might come with the best facilities, excellent staff members and best locations, but all of that won't amount to much if the hotel offers poor hospitality and customer service.
Customers tend to prefer good customer service and support over everything else, as they realize the number of opportunities available to them at their disposal. One wrong step from the hotel management can lead customers away to some other provider in the industry.
The Importance of Top-Notch Maintenance
With the volatility in customer decisions and the general availability of options to customers, it has become even more important for hotel managers and owners to satisfy customers and give them the service standard they require.
The internet and the rise of review portals have made it extremely easy for customers to voice their opinion and talk about the service standard they have received at a particular hotel or resort. Hotel management teams have to constantly be on their toes and ensure that customer grievances are managed and mitigated where possible.
Since hotels today look to provide a nourishing experience away from home to customers, they have to ensure that the shower is constantly running hot water, the lights are working properly, the television is well set, and the internet is stable, among other things. Regardless of how small an issue is, lack of maintenance can turn customers away and kill repeat business.
Maintenance managers in hotels can significantly benefit from computerized maintenance management software here, as it helps streamline the maintenance process and helps improve the flexibility in operations.
In this article, we take a look at some of the ways that a CMMS solution can benefit hotel maintenance management teams. We also explore what CMMS solutions offer and how they have progressed over the years.
What is a CMMS?
A primary function for a Computerized Maintenance Management System solutions is to keep an eye on all maintenance schedules and line up preventative maintenance programs that stop shutdowns and downtimes from happening.
A CMMS is also a tool that helps hotels keep track of all assets under their control, including machines, bathroom accessories, electronic items, vehicles, buildings and other linear assets. CMMS solutions track the maintenance of assets and inventory to improve customer service and give personnel access to information that can help improve maintenance management.
Ways CMMS can Revamp Hotel Maintenance Management
We're now going to look at some of the ways a CMMS solution can help improve hotel maintenance management and give managers a chance to improve customer service.
PPE Tracking and Housekeeping
The health and safety of staff and residents have always been a top priority for hotel managers, but over the last two years, their prominence has grown considerably. With new social distancing and sanitation requirements came the need to track the number of masks, sanitizers, gloves, cleaning supplies, etc. Besides, each hotel room now must not only be properly cleaned but also more time is needed between the previous visitors checking out and the new ones checking in. A modern CMMS solution can help you solve these challenges with a special PPE Tracking feature and a Housekeeping module, which allows hotel managers to plan cleaning tasks in advance, attach detailed questionnaires to each room, and quickly access necessary data.
Looking for a reliable Visitor Management System? Check out OneAccess!
Asset Tracking
It is hard for managers to efficiently track maintenance requirements if they aren't aware of all the assets present within the hotel and their relevant conditions. Managers need to know where assets are located and what their current condition is. Additionally, managers should know where the replacement parts are located so that replacements are updated whenever a problem arises in the actual part.
CMMS solutions allow maintenance staff and managers to store and gather all information related to the assets, including TV sets, computers, toiletries and kitchen products. The management teams can then run through detailed data and reports concerning preventive maintenance management and whether new procurements need to be made.
Improved Response Time
Hotel maintenance management usually includes tasks related to plumbing, mechanical and electric failures. Quick response time is almost always necessary because you have a customer who is waiting for a replacement to be made or the problem to be solved.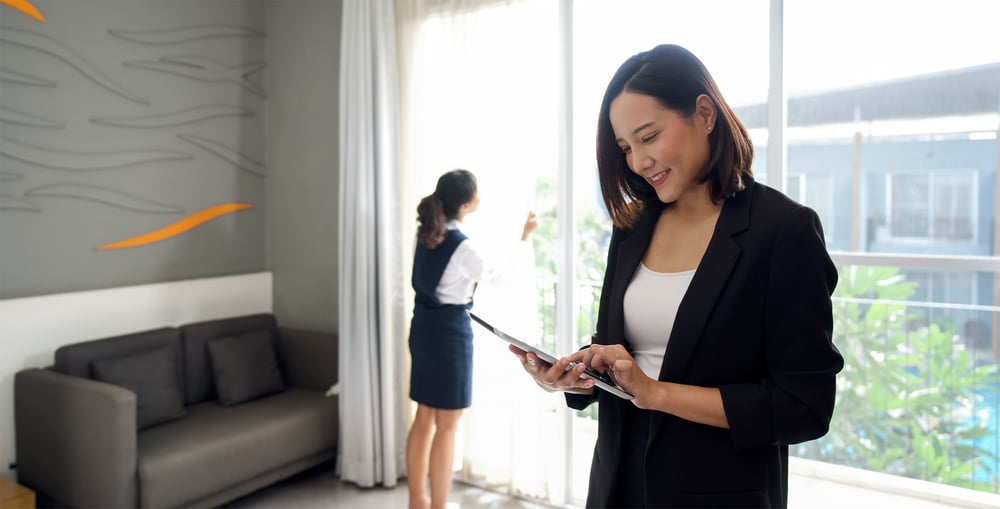 CMMS solutions give managers the charge over complex maintenance tasks and allow them to adjust settings in such a way that all the right people immediately get notifications on emergencies. This cuts down on all the unnecessary back and forth and allows the right admin personnel to be notified of repairs and maintenance almost immediately. These notifications can either be sent through email or directed to the right person's mobile device.
Minimized Equipment Downtime
Preventive maintenance measures can significantly decrease the downtime of electrical and plumbing equipment. CMMS solutions ensure that all tasks and maintenance processes are carried out through the right industry standards. Technicians are updated on maintenance schedules, which can elongate the lifetime of equipment and assets and can also ensure that there is minimal downtime for customers. Issues within the equipment are also sorted quickly to provide almost immediate feedback.
Improved Scheduling and Planning
A CMMS solution can significantly improve the scheduling and planning of maintenance and repair work. If you host a small BnB with limited guests, you will be able to manage scheduling and maintenance through an integrated calendar. However, if you run a hotel with some 100 plus rooms, you will have numerous maintenance requests, which will require proper scheduling and planning. A CMMS solution will help managers prioritize repairs and schedule regular inspections. All parties, including the concerned technicians, will be told of repair timings beforehand to ensure coordination.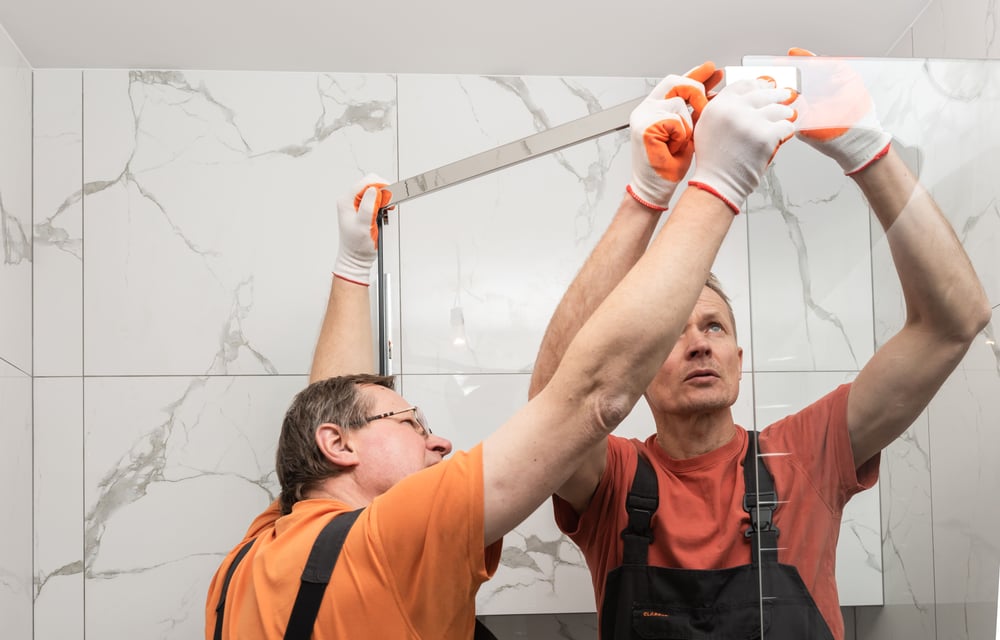 Repeat Business
A CMMS solution can help give you routine business if your customers are satisfied and your services are exceptional. The repeat business you generate comes down to your facilities and your response time to problems. It is necessary that you fix the problems your customers face and provide immediate support to them.
The attention to detail and the ability to urgently fix problems during any time of the customer's stay will eventually drive up customer satisfaction and will generate repeat business for you in the long run. Also, preventive maintenance through CMMS solutions eradicates the need for downtimes and quick responses in the first place.
CMMS solutions are absolutely necessary for hotels in this day and age. If you haven't incorporated a CMMS solution yet, now is the time for you to spring into action and get the required tool implemented.