The NEW mobile app, from Maintenance Care, is now available for download. It boasts new features and the same easy-to-use interface you have come to love!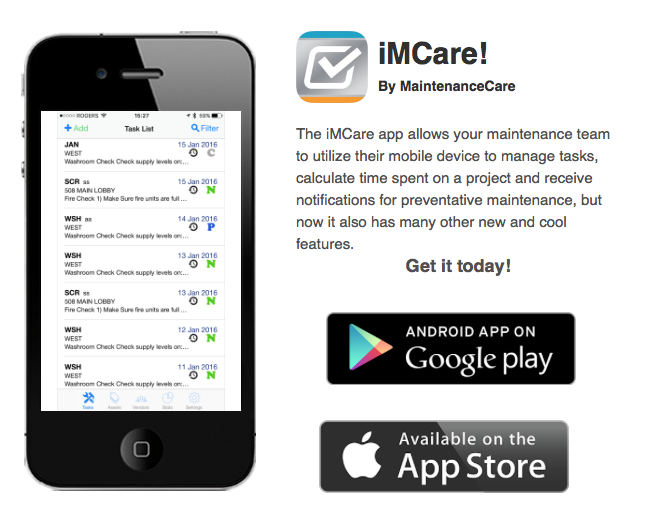 NEW Features In This Update
Task List now displays Task Type Code instead of Task #
You can now see Assigned To username in the Task List
We added the ME button for use when editing tasks
You can edit previous notes by double tapping on them
Select and assign Task Class for a task when editing
Asset Class is now an option in your Asset Filter
Tap on Asset Transactons to see details as well as initial comments and notes
The ME Button
Now you can tap on the ME button and your name, username, date and time will automatically appear, allowing for anyone adding information to the task to document that they were there.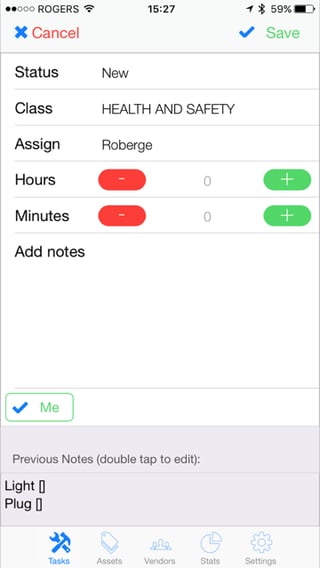 Asset Classification
Being able to sort and view assets by their classification allows the user to filter down even further and make accessing indivisual assets even easier.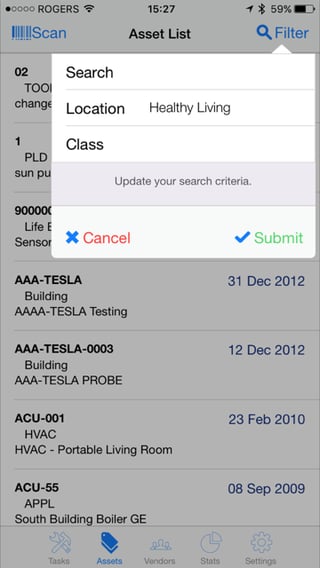 See Comments/Notes
Tapping on the asset transactions in an individual asset will allow you to see inital comments and notes.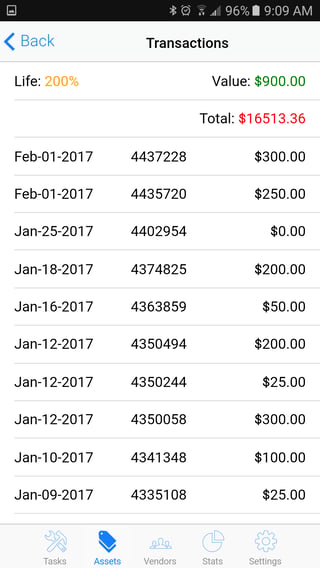 Read More: The Advantages of Mobility
If you are without a facility maintenance software and would like to learn more about getting mobile, give us a call today and get into High Maintenance!