Most facilities find that most of their budget goes towards labor and other cuts have to be made to compensate. In some cases, cuts are made to cleaning materials and custodial products.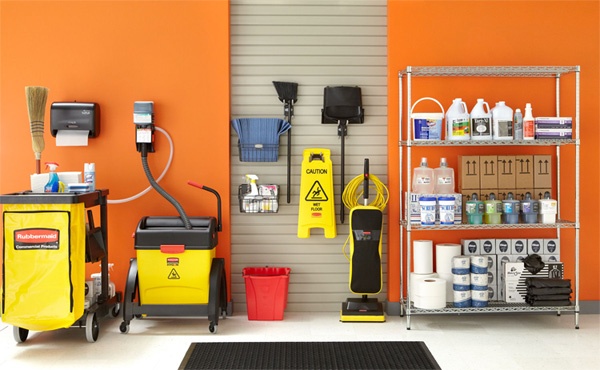 While this is an area that may be easier to cut costs than with labor, it is not always in your best interest to take the cheapest route. CMMS can give you a quick look at the amount spent in these products, so you know without a doubt if you are actually saving money. In fact, sometimes buying the cheapest products may save money at first, but in the long run, it is not always the best idea and here is why:

Large Rolls of Toilet Paper
We've all seen the huge rolls of commercial toilet paper which is cheaper and seemingly more efficient. There are a few problems with these – they increase consumption, which leads to waste, people are generally not satisfied with using them due to the cheap construction, and they are wasteful. Now throw in the extra time it takes to maintain and change out these rolls and you have something that is not conducive to saving money.
Trash Bags
Another popular item to save money on is trash bags. There are plenty of cheap liners available to commercial buildings and while they save money initially, it is not something that saves money in the long run. What tends to happen is that either these break and cause a huge mess or workers compensate by using a liner that is more expensive, negating the purpose of the cheaper ones. If you use them in hotel or condo rooms, that may be okay as a cheap alternative since they will not be used except by guests but as a commercial use, they're just not worth the initial savings.
Folded Towels
There are plenty of towel systems out there and some opt to choose the folded towels, thinking that they are cheaper. However, refills and outages mean more maintenance work and more customer complaints. A controlled roll towel system keeps complaints to a minimum and eliminates product waste.
Read More: 3 Tips for Organizing Your Maintenance Department

These are just a few of the examples of how your custodial products can be optimized to save money in the long run and a CMMS program will help you stay on top of it all.