When it comes to running a maintenance department, often there are multiple buildings that you are responsible for.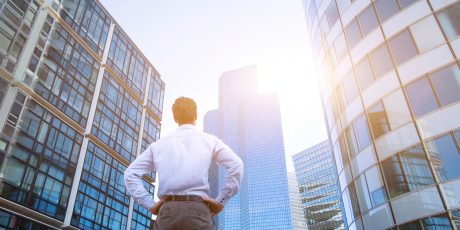 Whether it's multiple highrises, a hotel chain, LTC buildings or even a school system – you need a program that handles all of the buildings within one central system.
All in One Place
Fortunately, Computerized Maintenance Management Software or CMMS brings everything together in a usable and cohesive system that allows you to manage multiple departments or buildings from one central location. Not only that, but since the software is cloud based, you can manage everything from anywhere that you have an Internet connection and a web browser. This means you can send out work orders from home or set up preventative maintenance while on vacation. We're not saying you want to have to do work on your vacation or from home, but the point is, you no longer have to make arrangements when you are away or have to run back to the shop in order to do something.
Make Life Easier
CMMS software ties together features and functions that are normally managed individually or in varying combinations. They include:
Security: Maintain security levels by users
Critical Assets: Classify and log assets according to each building
Parts Inventory: Assess critical parts and their availability
Users: Assign administration rights and user accessibility
Work Orders: Generate automated work orders to avoid labor issues
PM Schedules: Integrate automated preventive maintenance schedules into the company's preventive maintenance strategy
Read More: 3 Key Advantages for Hotels Using CMMS

When it comes to managing multiple buildings, your workload is doubled at the very least and having a way to manage everything together not only makes it easier on you, but allows you to keep up with data, work orders, and tasks easier as well. Instead of trying to find out what is going on at Building B when you're stuck at Building A, you have every building you manage right at your fingertips where you can access reports, equipment information, work tasks, and preventative maintenance all in one.