Maintenance Care team is excited to receive a new award! We keep working to provide our users with the best experience possible by developing new features and updating the current ones. It's a real pleasure to see our efforts recognized by the digital community.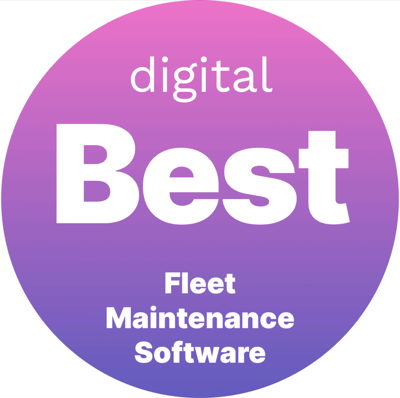 Digital.com, a leading independent review website for small business online tools, products, and services, has announced the best fleet maintenance software of 2021. The top solutions were selected based on core features and customer feedback.
Maintenance Care CMMS and other software companies were required to provide standard tools that enable maintenance scheduling, service history tracking, warranty tracking, predictive maintenance, parts inventory management, and tire management. Experts at Digital.com also examined systems that support integrations with accounting systems, GPS tracking apps, and other programs. Additional requirements include analytics and reporting tools that outline maintenance and repair trends, usage of funds, and areas with potential for cost minimization.
"Fleet maintenance software can help businesses streamline maintenance tasks, improve efficiency, and guarantee compliance with industry regulations," says Josephine Miller, PR Manager of Digital.com. "This guide is a roundup of the best solutions and in-depth reviews."
We are also proud to receive three more awards: "The Best Work Order Software Of 2021", "The Best Preventive Maintenance Software Of 2021", "The Best CMMS Software Of 2021", and "The Best Maintenance Work Order Software of 2021"!
Digital.com's research team conducted a 40-hour assessment of over 100 companies from across the web. To access the complete list of best fleet maintenance software, please visit https://digital.com/fleet-maintenance-software/.
ABOUT DIGITAL.COM
Digital.com reviews and compares the best products, services, and software for running or growing a small business website or online shop. The platform collects twitter comments and uses sentiment analysis to score companies and their products. Digital.com was founded in 2015 and formerly known as Review Squirrel. To learn more, visit https://digital.com/.