Seamlessly integrated with Maintenance Care, your CMMS Software, these new wireless temperature sensors can easily be installed around your facility helping you automatically measure temperature readings for fridges, freezers, servers, water and rooms.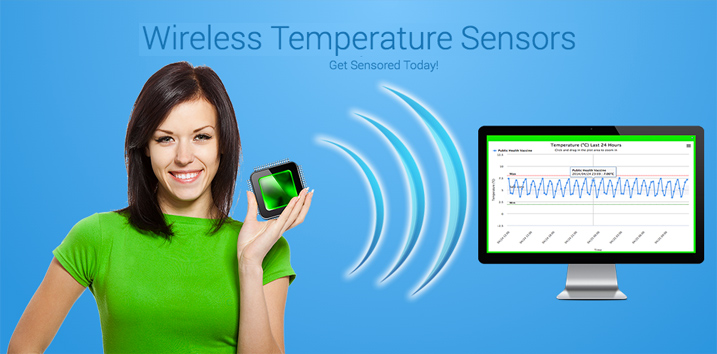 Introducing Wireless Temperature Sensors
Plug n' Play Sensors
Simply place these plug n' play sensors inside your fridge, on a water pipe, or hang it on a wall, and you will begin to receive temperature readings every 15 minutes. The Get Sensored software will allow you to monitor each sensor point with interactive graphs or export all of your readings to Excel for further manipulation.


Automatic Notifications
Receive automatic alerts when a sensor has gone above or below your desired temperature setting. You can even have a task be automatically created within Maintenance Care when a sensor is out of range. There hasn't been many innovations like this to come along in Maintenance Software in general, in a long time.
---
Pre-Order Special
Maintenance Care is offering an introductory Pre-Order Special available for current customers only!
Save Up To 50% on your Pre-Order!

Here's what you get:
1) Get A Starter Kit - $3,500
We have packaged all of the hardware you need to get started, including 9 different sensor types. The kit also comes with 1 Hub which can handle up to 1,000 sensors and 2 data collectors which form part of your base network. The special package price includes all cables and wires and shipping is also included!
Bonus! There is a 30-Day Money Back Guarantee on Starter Kits.

2) Get The Software - FREE
If you take part in the Pre-Order Special, we will include the Get Sensored software for FREE within your current Maintenance Care account. That is a value of over $780 per year, per location!


Our discounted Pre-Order Special pricing is only available for a limited time, so order now!
Get more details at www.getsensored.com