Your Preventive Maintenance Software is getting more robust! Imagine this. You have a preventive maintenance task for Fire Extinguisher Inspections that requires you to complete a questionnaire. Now you can add the questionnaire directly to your Scheduled Task as a fill able web form. The form will auto-populate a PDF document which will attach itself to the task automatically. You can then view the completed PDF anytime you need it, by accessing the task!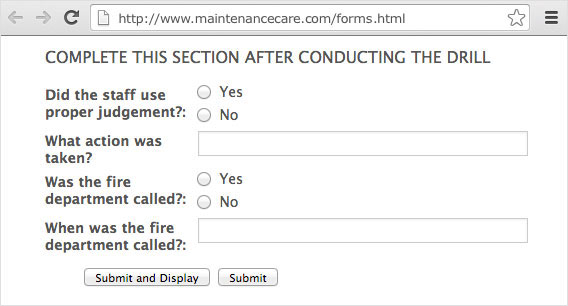 How it Works
1) Complete Web Form
When a Scheduled Task is created in your list with an attached web form, simply click on it and complete it.

2) Press Submit
When you are ready, press the Submit button. The web form will merge your answers to the preset PDF document and attach it to your task in the Space Center. If you choose to press the Submit & Display button, you will see the final PDF document right away so you can email it, print it, or save it somewhere else on your computer.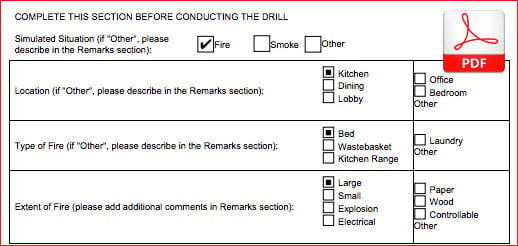 Generic Forms
Maintenance Care is proud to offer, at no additional costs, standard forms available right now for your Schedule Tasks. It's easy to set up. Simply copy and paste the link for any of the available forms into your Scheduled Task under the External URL Field and you will be set.
<< View Available Forms Here >>
Custom Forms
If you require customized forms, we would be happy to create them for you at the very low cost of $75.00 per form.
Contact Us today to get the process started!