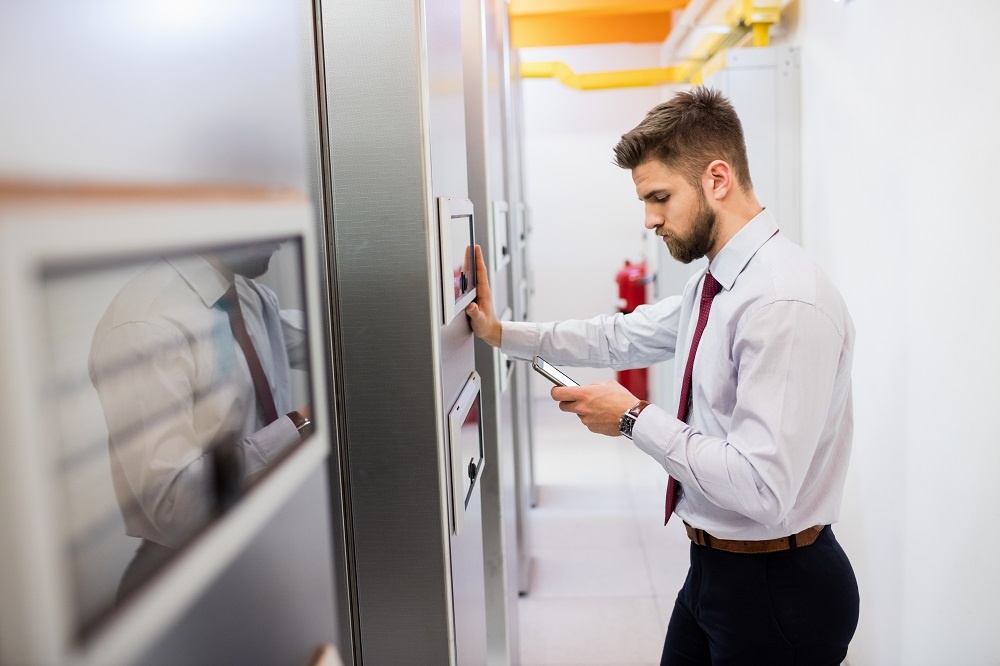 The ability to access and oversee documents via smartphone is essential for a maintenance department. This is because the age-old practice of managing your documents strictly by PC is no longer efficient - it's time-consuming, expensive and downright frustrating. Gone are the days of being anchored to your computer - constantly logging, filing and searching through thousands of files containing everything from work orders to training guides. Instead, most departments are trading in their desktop computers in favour of managing their documents through mobile Computerized Maintenance Management Software (CMMS).
Why Is Mobile CMMS Important?
Smartphones and other mobile devices have transformed how we do business. Not only do they allow us to take our work practically anywhere, they help companies of all shapes and sizes remain connected, organized and efficient - and nothing could be more important when it comes to facility management and maintenance.
The ability to take our work anywhere has also led to a demand for better and faster results and maintenance technicians are being asked to spend more time on the job as a result. For this reason, mobile CMMS is a natural fit for today's maintenance departments. Firstly, by allowing your employees to access and provide real-time data on the spot and secondly, enabling them to perform functions and tasks throughout the facility without having to run back and forth to a computer (or worse, lug around stacks of hardcopy documents for reference).
What Else Can It Do?
In addition to managing tasks and documents, mobile CMMS maintenance will also allow you to:
Calculate and record time spent on a project
Make immediate updates on the status of work orders
Make work orders visible for the entire team through the news feed
Schedule new interventions
Access and upload videos, photos and other media
Send and receive real-time notifications and alerts
Look up asset information
Utilize cloud storage for safety and accessibility
Access equipment user guides, building schematics, invoices, estimates, water shut off maps, compliance forms and more
In short, mobile CMMS brings a lot of flexibility and enables crucial time savings. Whether it's work orders, spreadsheets, checklists, or regulatory files – your documents will be easily organized and accessible.
Why Maintenance Care?
No CMMS software should be without a mobile app option and that's why Maintenance Care has dedicated countless hours toward making sure your team's mobile experience is fully integrated and user-friendly.
With Maintenance Care's iMCare app, on-the-fly maintenance can be achieved within your CMMS maintenance software - allowing your team access to new task notifications, manage incoming requests, add notes and assign them to teammates as well as enter any other additional information to ensure proper record keeping.
What's more, the iMCare app works on all Apple mobile devices including iPods, iPhones or iPads as well as Android devices and Blackberry touch devices such as the Torch or BB10.
If you're looking trade wasted time, money and energy for efficiency, savings and reliability, book a demo with us today. We'd love to tell you more about our mobile CMMS software and how it can help you transform your maintenance department.