Many small businesses can benefit from a mobile app, which offers new channels of communication for both customers and employees. However, small businesses can also struggle to gather the expertise, time, and budget needed to create a mobile app.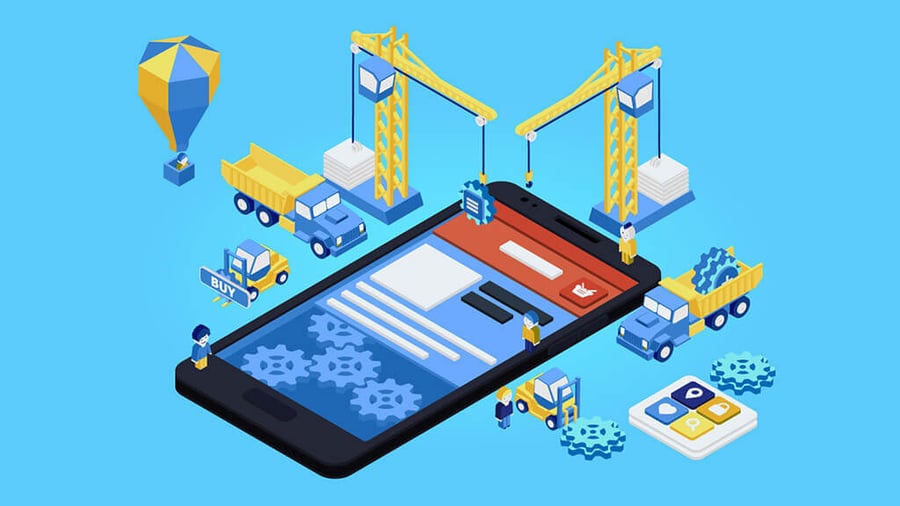 The Manifest, a B2B news and how-to website, recently released a survey exploring the resources small businesses use to build mobile apps, from in-house staff to app development firms to do-it-yourself (DIY) app builders.
Dan Roberge, President of Maintenance Care, spoke to The Manifest for the survey, offering a small business owner's perspective on the unique challenge of building and launching a successful mobile app.

Maintenance Care's Beginnings
Roberge stressed how critical Maintenance Care's mobile app is to their business: "We wouldn't have a business without our mobile app. It is a necessary part of any successful computerized maintenance management software (CMMS) and I am convinced that without it, we would be 1/100th the size we are today."

Maintenance Care began before the explosion of mobile devices.
"Fifteen years ago, software-as-a-service (SaaS) wasn't a very well known business model, but we wanted to build a software solution that would contain recurring revenue, so we decided to go SaaS," said Roberge.

Maintenance Care struggled to gain traction in the very beginning, though. Many potential consumers weren't interested in a software solution for facilities management.

"Most of the maintenance personnel at each location were near retirement and had gotten used to just doing things their way, which was often paper-based."

That changed with the introduction of the Blackberry, and then the iPhone. These handheld devices allowed maintenance personnel to integrate software into their workflow with little disruption.

"Ultimately, we saw things change dramatically for our business in the advent of the mobile popularity explosion and now it has just become a necessary aspect of any CMMS."

This technological shift allowed Maintenance Care to get ahead in the industry: "If I have to use exact numbers, I would say that mobility is responsible for 90% of our company growth in the last 6 years," said Roberge.
Read More: Create a Better Work Place With a CMMS Mobile App
How Maintenance Care Built an App

Maintenance Care first built their app in-house. This aligns with The Manifest's survey, which says that 46% of small businesses use in-house staff to help with their mobile app. At first, Maintenance Care tried to use an outside resource to build the app, but it didn't work out.
"What we decided to do, because we couldn't easily support multi-platforms, was to build a web-app internally ourselves as a first go," explained Roberge.
Maintenance Care used salaried employees that were already working on other projects. The web-app seemed like a natural choice: "The web-app would work on any device as long as they had a browser, but it looked and felt like a native app."
This worked well for Maintenance Care for awhile, but the web-app then required updates.
"We required extra functionality like the use of the camera for pictures or scanning purposes and push notifications, so that's when we decided to transform our web-app into a native Apple and native Android version. The core of the app is still the web-app, but it's wrapped in the native packaging and works great."

Ultimately, Maintenance Care's mobile app is a core aspect of their successful business.