In Idaho, an environmental group is suing the Idaho Department of Transportation because of non-compliance with federal regulations on disposal of motor vehicle waste. This waste includes things like transmission fluid, brake fluid, motor oil, and power steering fluids.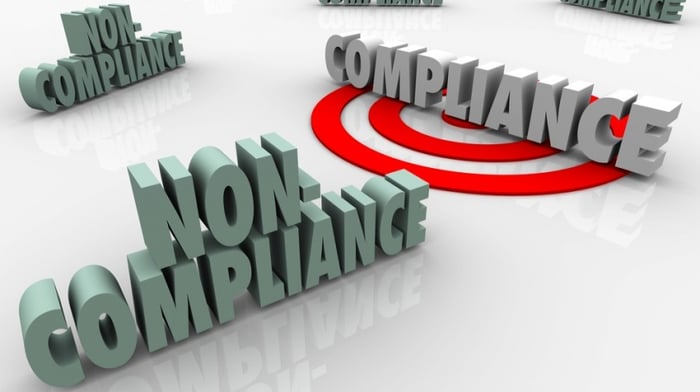 Before 1999, this type of waste material could be disposed of underground. In 1999 under the Safe Drinking Water Act, this was changed due to the fact that the waste could contaminate drinking water. This is because the underground septic systems or dry wells connected to floor sinks or drains. All wells were supposed to be taken out of use by January 1, 2005 but in this case, almost half of the vehicle waste disposal wells had not been decommissioned – in fact, 75 out of 116 were not properly done, which involves not only permanently plugging the wells but also making sure that the surrounding soil was not contaminated.
This was 12 years past when the deadline was in effect and now they are being asked to not only stop using the wells within 30 days but to make sure all wells are decommissioned properly within a year.
When it comes to a situation like this, environmental laws must be followed to avoid lawsuits such as this one. The laws for Canada can be found at Environmental and Climate Change Canada and in the United States, the website is found at the United States Environmental Protection Agency.
Both sites include information on areas such as:
Emergency Planning

Information on Toxic Substances and Releases
Air Pollution
Food Quality
Community Environmental Issues
Hazardous Waste
Lead Program
Water Quality
Wildlife Protection
Weather Modification
Pollution Prevention
In many cases, departments simply either did not make changes fast enough or made changes but could not prove that the changes were enough or were made at all. In some cases, it was simply due to time constraints or location issues such as many of the wells being in rural areas as in the case of the Idaho Department of Transportation.
Read More: CMMS and Healthcare Standards
CMMS can help you meet your Governmental Compliances through the use of a Preventative Maintenance Schedule. You can attach the appropriate forms to each task, so you know they are being filled out and completed as per the proper regulations. Then when the government comes knocking for proof of your compliance, you can quickly print off a report with all the valuable information attached.