Notes make the life of a maintenance manager easier. Whether it's a note about who performed a work order or even a note on what color paint you used – they are all important but can be hard to keep up with.
With a CMMS (Computerized Maintenance Management System) you can easily refer to all of your notes without worrying over trying to find them.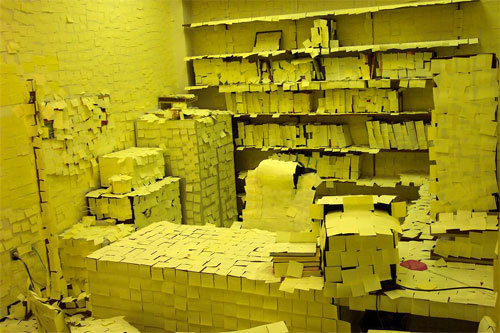 Notes get lost all of the time whether it's at home or your maintenance department. You may put up the paint color swatch you need for future use and then when you decide to look for it, it's nowhere to be found. That is the problem with paper notes, they are never around when you want them and they're so easily misplaced.
Notes You May Need:
Paint Colors

Work Order Notes

Asset Lists

Inventory Lists
Now this is not something you use as a sticky pad but for the important things that need to be kept. For instance, an employee changes out a lock in a room but could not do it at the original designated time or had problems with the lock mechanism. The notes section of the work order in your CMMS has a place just for those types of data. Easily pull up the work order and see any notes that are included and it's in real time as well as you have the ability to run reports.
Data Any Time You Need It
Let's say that you had a maintenance worker paint a room. While it is important to know what color paint was used and you can definitely label your leftover paint if there is any, you can also include the paint color code in with your notes so that it is easily accessible at any time. This is especially helpful if you don't have paint left over or the business where you buy your paint doesn't offer a record keeping process – or if you want to be sure you have the data any time you need it.
And of course, for assets you have the asset tracking so that you can keep up with all of your equipment – large and small alike.
Read More: Let's Get Organized
Since a CMMS program does so much more than just keep notes, it's really a win/win situation for everyone and it will certainly make your life so much easier to handle.