Choosing to switch to a different way of doing things can be intimidating and sometimes you are still not sure what is the best approach for your maintenance department.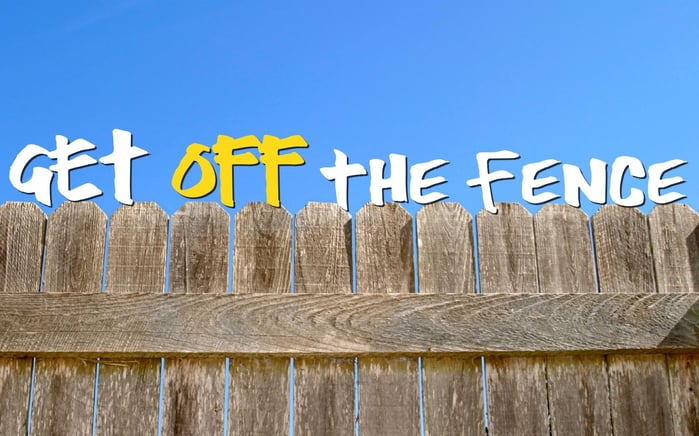 Here are a few things to take into consideration when you are on the fence and haven't made up your mind yet.
Cost
Most people consider the budget as one of the leading, if not the leading cause to not feel comfortable making the switch. Both options are an investment but in the long run, CMMS is less costly than on-premises solutions. Plus, you get more benefits such as a more streamlined budget, fewer equipment downtime, manage inventory better, better preventative maintenance and identifying problem areas, and more.
Presenting Your Case
If you have higher ups that need convincing, you have to build a good case for them and ensure that you have a breakdown of the benefits as well as the savings. A business case is the first step in being able to present a new idea and have it be successful.
Easy Reporting
Make sure that you point out the benefits like the ability to run reports at the touch of a button, mobile access for managing from anywhere that has Internet access, the ability to manage time better, the ability to schedule preventative maintenance well in advance and ensure that it is done, create work orders, manage assets and even have an idea of the life expectancy, and always know the who, what, when, and where of any work task.
The Bottom Line
Whether you are the one in charge of switching to CMMS or you have to present your case, there are so many benefits and savings that it makes sense to make the change. The technology is cutting edge with mobile apps, cloud storage, and even wireless sensors. Everything you need to help you manage your department is included.
Read More: Get Some Help With Those Little Things
Computerized Maintenance Management Software allows you the freedom to run your department efficiently but with less work and better records. It is a solution that you will wonder how you lived without in the past.