Sure, there are quite a few people who love what they do and that's great but some people need to feel that spark they felt with a new job.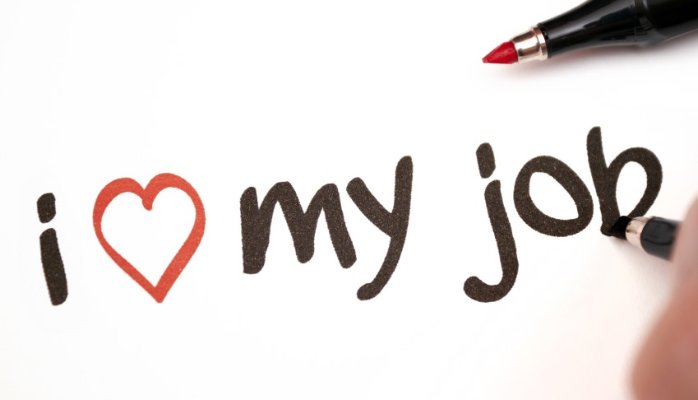 Here are a few ideas to help you enjoy your job again so work does not seem like work and rather something you enjoy doing. Maybe these ideas will help you feel like enjoying your job again.
Learn Something New
Sometimes just by learning something new, it really makes a difference in how you feel about your job and often, not enjoying a job is simply due to boredom or doing the same tedious work over and over again. Make sure that you are engaged in your work and that you have the right level of challenge to keep you interested but not overwhelmed.
Ignore the Naysayers
Nothing brings you down faster than others making claims against the place of business. Some employees love trashing their job – and while a little bit of camaraderie never hurt anyone, constantly hearing bad about something will eventually wear you down and make you question your place in the business. You cannot see the positives with your employment if you are allowing others to make you focus on the negatives.
Focus on the Positive
Not to sound like a self-help class but focusing on the positive really does make a difference in how you feel about something. Instead of putting your focus on the downside of your job, look at what you do have that is positive and place your focus on that. You will be surprised at how it changes your entire lookout.
Work Smarter, Not Harder
While hard work is conducive to a more fulfilled experience at your job, there is also something to be said for working smarter, not harder. CMMS (Computerized Maintenance Management Software) allows you to schedule preventative maintenance in advance, set up work tasks, run reports, check on the longevity of your equipment, and so much more. You have everything at your fingertips no matter where you are as long as you have an Internet connection and a web browser. It saves you time and money and allows you to be happier at work knowing you can focus on more things and be less consumed with paperwork.
Read More: Acknowledge a Job Well Done
Of course, there is always going to be hard work, days that seem to last forever, and fellow employees who bring you down.