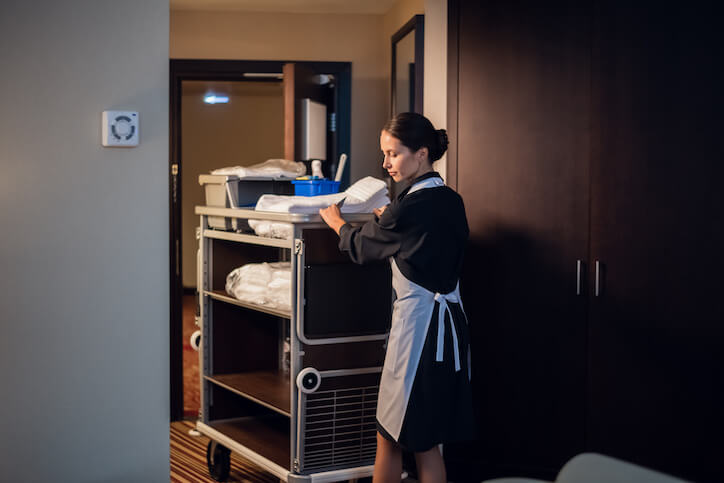 When it comes to ensuring a five-star stay for guests, housekeeping scheduling software is a must. Hotels are often bustling with activity, particularly during busy seasons when these facilities host conferences, conventions and guests visiting town for large local events. Hosting multi-day events at your hotel requires significant planning and coordination of your staff, especially your housekeeping crew.

You not only have to make sure rooms are cleaned, turned over for a new influx of guests and serviced to ensure a clean and comfortable experience, but you also have to address any needs for common areas like lobbies and dining spaces as well.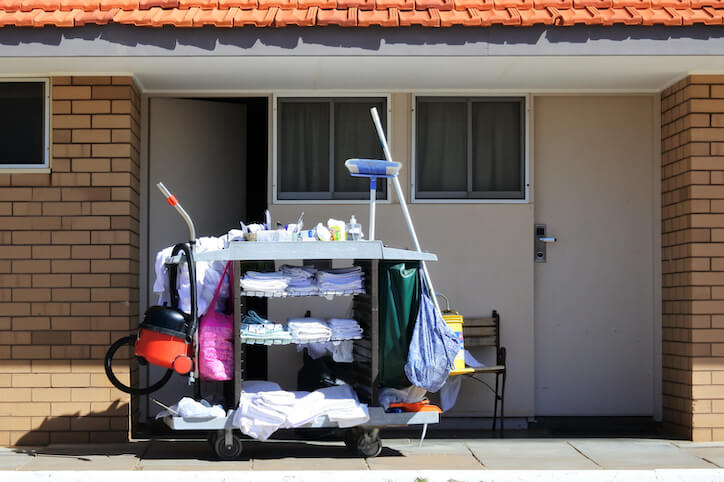 If your scheduling system consists of clipboards hanging in the housekeeping office and whiteboards with checklists, it's time to modernize your housekeeping scheduling system to a more efficient and streamlined digital system. You need a platform tailored specifically for tracking and scheduling housekeeping teams in corporate offices, hotels, senior care facilities, and other similar industries.
Just like you sometimes need the dual power of complimentary cleaning solutions to remove stubborn messes from hotel rooms, housekeeping teams looking to optimize their workloads need the dual power of complementary software solutions, such as Maintenance Care and CareClean. The power of accessing both systems together means streamlining maintenance requests — like fixing faulty air conditioning in rooms or repairing leaky faucets — and routine cleaning tasks.
By using housekeeping software, hotels can save time, reduce costs and enhance the overall guest experience by ensuring that rooms are cleaned and prepared efficiently and effectively. Investing in a digital approach to housekeeping management is a smart move for hotels looking to improve their operations and provide guests with a more seamless and enjoyable stay.
Keeping Priorities Visible with the Right Housekeeping Software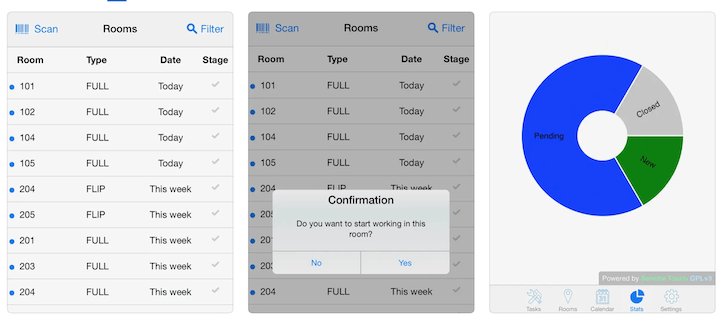 When you're not using a housekeeping software system, a significant part of the struggle is making sure priority tasks stay top of mind when your staff is inundated with incoming tasks. A housekeeping scheduling software like CareClean gives you the ability to create customizable task lists with checklists, filters and custom fields. You can upload important documents or photos, such as a snapshot of an incident that needs to be documented.
It also is important to look for housekeeping scheduling software with a mobile app option. Your housekeeping staff are always on the go, and giving them mobile access to room lists, tasks, assignments and other information communications saves precious time and improves efficiency and productivity. If they have to take the elevator from guest room floors to the housekeeping office in a 15-floor building just to check their schedule or update the overall progress report, they will spend a large portion of their days en route.
A mobile housekeeping scheduling software also keeps priorities top of mind because the software updates in real-time. This prevents cross-efforts and helps your team to work more efficiently and effectively. Why send Melissa up to the ninth floor on a service call for more towels and soap when Adrien is just one floor down and can stop there next? With one alert, Adrien's assignments are updated, and the guest receives what he or she needs.
Improving Housekeeping Scheduling for Room Attendants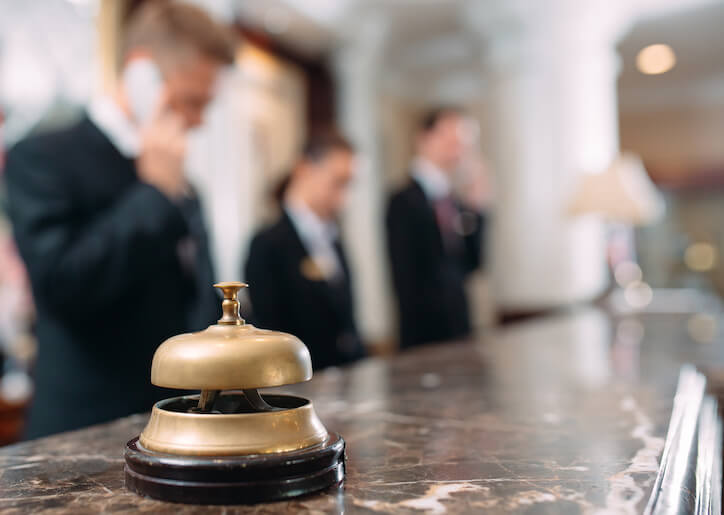 Housekeeping scheduling software gives your staff more autonomy over how they view and manage their day-to-day work activities. In the CareClean mobile app, for example, the first tab that opens is a graphical calendar view. Each team member then can filter the calendar tasks. The app has a sub-tab to filter the schedule in a list view, showing what room is coming up, what type of cleaning that room requires and what stage that room is at, and the due date.
There also is an automatic timer function to track the duration of each task. Over time, this data helps you determine scheduling allotments for more realistic and effective scheduling. You also can pre-plan which rooms need which types of cleaning based on occupancy or even team member strengths.
Reducing Confusion and Communication Challenges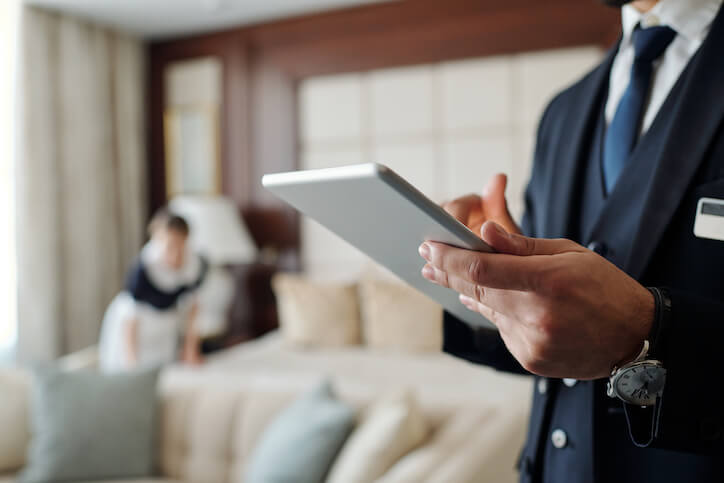 Do you ever wish you could just click one button and see a beautifully organized compilation of every room your housekeeping staff services, plus details about that room's upcoming needs?
Using the data organizing power of Maintenance Care, CareClean offers a room list database. The room list database lets you create a profile for each room in your facility, then track the history of cleanings for that room, as well as preventive steps to ensure keep things running smoothly for future cleanings.
This comprehensive list keeps everyone on the same page as far as what has been accomplished and what needs to be accomplished. You can even reassign tasks if the schedule gets off track or a pressuring issue arises that needs to be addressed first.
Adopting Modern Housekeeping Software for Hotels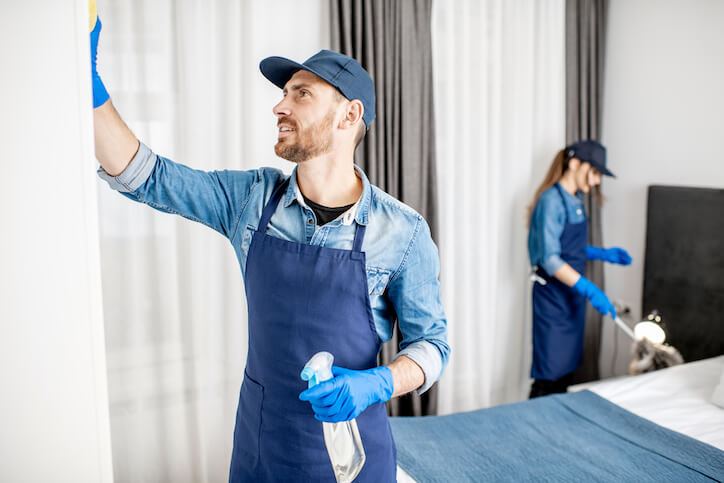 The concept of digitizing your housekeeping scheduling may seem intriguing but also a bit intimidating. Sending your housekeeping staff into the hotel with mobile devices and trusting them to stay on track without the natural checkpoints that come from a central office hub may be a tough change for those housekeeping managers who have been in the trenches for decades.
We stressed the value of and need for mobility for cleaning teams earlier this year when demonstrating the CareClean app on McKnight's Product Theater. While housekeeping scheduling software and non-analog solutions are just on the edge of demand for housekeeping departments, managers who are hesitant to modernize should recognize that maintenance departments used to be hesitant, too, 20 years ago.
These days, it's unheard of that a facility would not have maintenance software. Though housekeeping has been left behind a bit, an easy-to-use system like CareClean can bring everyone up to speed, making housekeeping teams more efficient, helping them stay in compliance and giving managers the right tools to lead their teams.
Two decades ago, maintenance teams were using two-way pagers when out in the field. Now, mobile devices and tablets are second nature in their daily operations. Maintenance departments have evolved, and now is the time for housekeeping teams to do the same.
To see how modern housekeeping software for hotels can work for you, check out our full walkthrough in the video below. Schedule a one-on-one demo to see how maintenance and cleaning software can work together to keep your hotel facilities well-managed and maintained.