The last place you want to need access to your work order software is when you are across the building from your computer — or out in the field. Maybe you find your maintenance staff spread out across the facility while you're fielding incoming work orders with no way of quickly communicating the details to a teammate who could fix the issue immediately, if only they had the info.
This is where the right facilities management CMMS software takes efficiency to a new level by offering a mobile app solution to streamline workflows and maintenance activities. The obvious benefit of having a mobile maintenance management system is that any member of your team can access crucial information without needing to run back to a desk.
A less obvious benefit is that, let's face it: Most smartphone users are glued to their devices. It's intuitive to pull your phone out of your pocket as soon as you hear a ding or feel a vibration. Research shows the average smartphone owner uses 10 mobile apps per day, with nearly half of reported users opening an app more than 11 times each day.

Just as phones have become an extension of our physical beings, apps have become the thing we routinely check and intuitively understand how to use. This means your team is more likely to use your CMMS rather than viewing it as a distraction to their physical work.
Access your CMMS anytime, anywhere. Book a demo with the Maintenance Care team to learn how.
The Benefits of Facilities Management Mobile Apps for Facility Managers
Implementing a mobile CMMS software for your team addresses inefficiencies and offers several benefits to keep your team running smoothly. Three advantages to using a dedicated facilities CMMS mobile app are: a structured user interface, consistent and accurate communication and real-time data updates.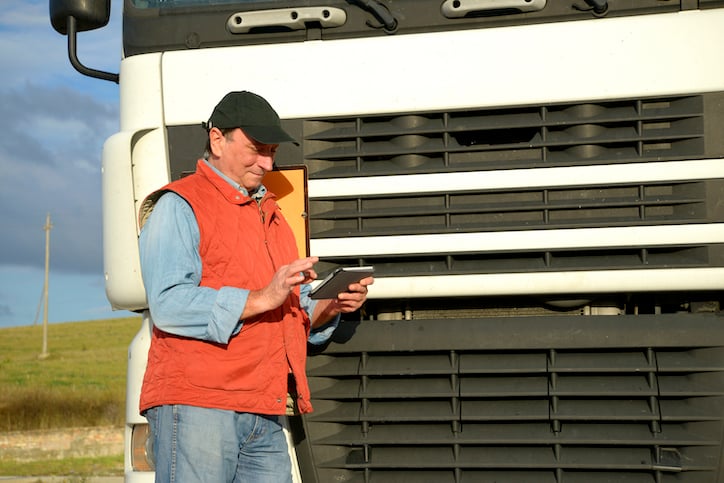 Structured User Interface
There is a difference between a cloud-based software system that can be viewed from a mobile device and a mobile application developed specifically for use on a smartphone or tablet. A cloud-based CMMS is tied to graphics and coding constraints that can lead to it being difficult to view or operate from a smaller, mobile device. A mobile facilities app is like its own program that seamlessly ties into the parent software, sharing information but graphically and structurally independent.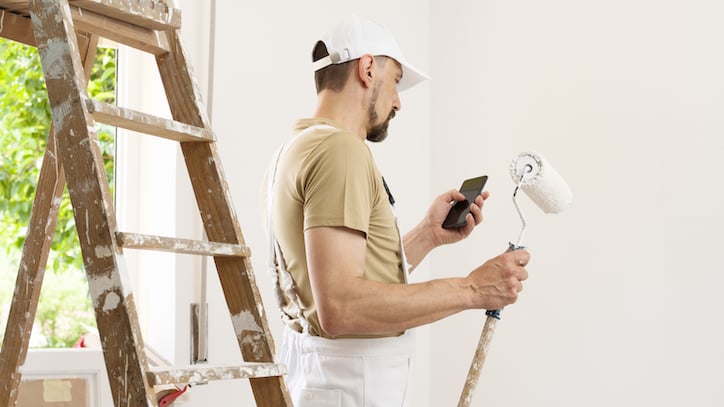 Picture this: A team member is across campus fixing a machine and needs to look up a note in the work order. He uses his tablet to pull up the software in the web browser. Despite the website being optimized for mobile, where features may include the window auto-orienting to different screen sizes and buttons being larger, it still lacks the intuitive aspect of a native mobile app. A mobile app allows for easier navigation, more personalization and more streamlined navigation for a smaller screen.
Consistent and Accurate Communication
Get rid of your group chats about various projects where information may get lost in the shuffle. Gone are the days of staff walking back and forth needlessly to check work orders or task lists on a central computer. The need for written work orders left in folders or binders in an office has also become a thing of the past.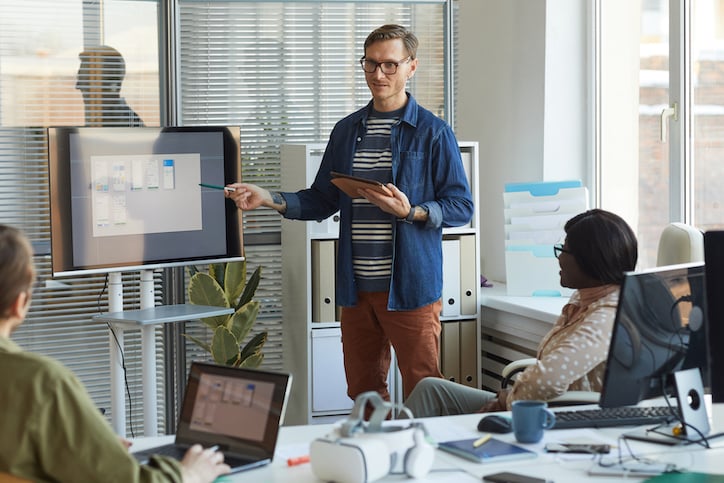 By giving your maintenance staff a smartphone or tablet and investing in a mobile CMMS software, you can push out notifications about new work orders or updates to currently scheduled tasks. Chances are websites that are optimized for mobile do not offer the same notification options as mobile apps, which essentially pop up flags on a smartphone or tablet when an item needs maintenance attention.
Staff can also check their task lists, which update immediately as changes are made. This leads to consistent and more accurate information since technicians don't need to try to remember details, or run the risk of misplacing papers with instructions or notes. Streamlined communication is clear communication.
Real-Time Stats and Data
Think of the amount of time your team potentially spends searching for information. They need to know what work order or task is next on their list, what inventory levels look like and specs or notes for assets.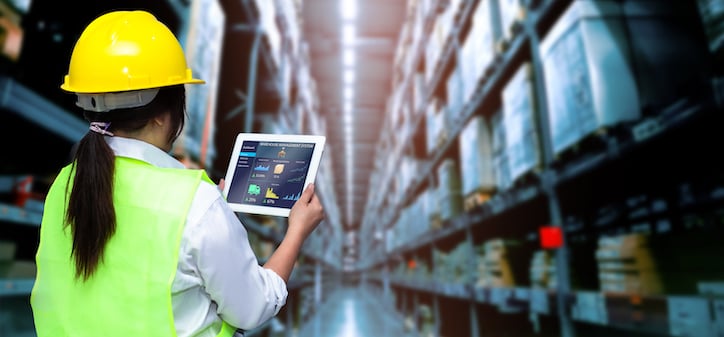 One of the primary benefits of a facilities management mobile app is the immediate, real-time information it provides. A mobile app always is syncing with the host CMMS software. A team member can make an update from a computer about parts inventory, and the technician in the field immediately sees that change reflected in the inventory count show on their mobile app.
Additionally, a mobile CMMS can include a barcode feature, where the history of all assets is brought up simply by using a mobile device to scan a barcode. You'll have access to an assets manual through the mobile app, as well as a full view of all equipment and inventory.
Finding the Right Option
The Maintenance Care mobile app offers a user-friendly, structured interface that makes integrating it into the maintenance process easy.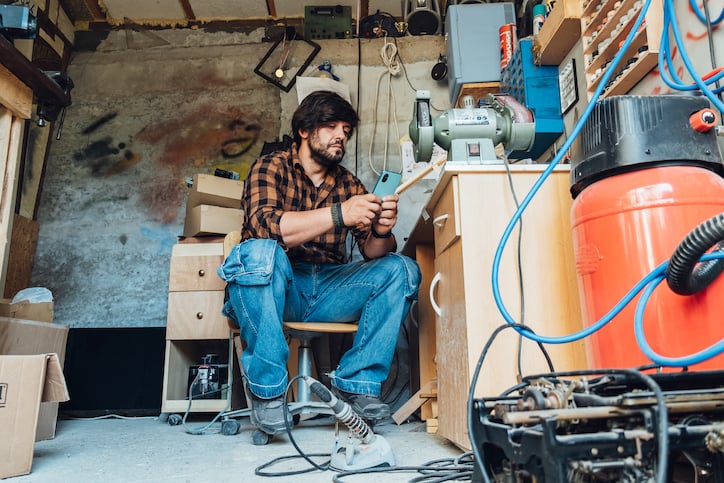 Maintenance Care's iMCare app offers a simple navigation at the bottom of the screen to select tasks, assets, vendors, stats, and settings. You can filter through data, showing a global picture of where all jobs and work orders stand, as well as drill down to details on individual jobs and individual assets. You even can see contact information for specific vendors.
As a maintenance manager, your primary role is to give your team the tools and information they need to be efficient and effective. Find out how Maintenance Care's facilities management mobile apps are the best teammates you can find in streamlining your process and enhancing your team's ROI. Schedule a demo today!