Maintaining a busy facility is a demanding job because it often depends on compliance with building codes, local laws and regulations, and insurance requirements. Your facility management and maintenance teams must schedule repairs and preventative maintenance, manage several projects, ensure that enough amount of supplies is always in stock, and more.
One of the big tasks is making sure that floors and walls are properly painted. Regular painting maintenance helps your facility stay compliant with health and safety standards, but a fresh coat of paint brings other benefits as well. In this blog, we're looking at how preventative painting maintenance can help you attract customers and more.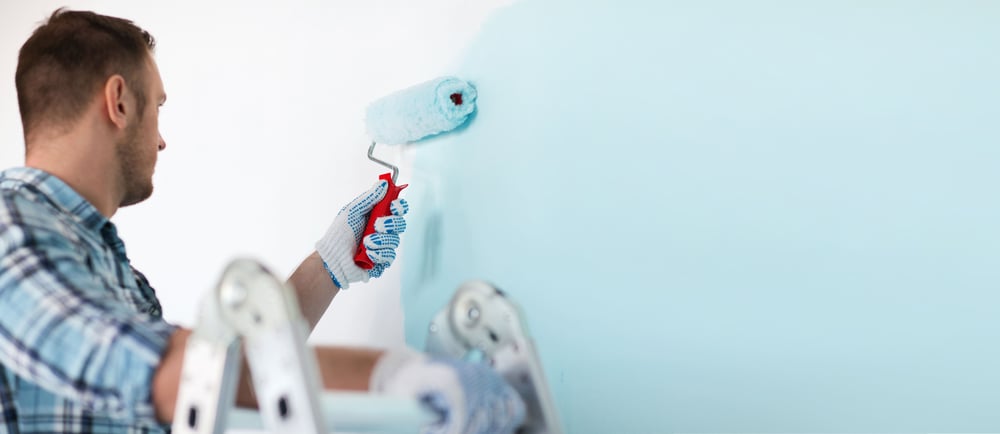 How Often Painting is Required
Short answer: it depends. What matters here is the average lifecycle of a paint job. Depending on traffic, i.e. how many people visit your facility, you may schedule painting maintenance tasks to take place every year or every five years. For example, while hallways in a busy commercial facility require fresh painting every year, low-traffic office spaces can be painted every 3-5 years.
What Fresh Colour Brings
Keeping a fresh and updated look at your facility offers multiple benefits. Here are three ways regular painting maintenance can help facility managers and business owners:
Attract New Customers
Numerous types of facilities–educational, retail, senior care, etc.–depend on a steady flow of customers to thrive, and all customers love freshly painted buildings. Your visitors and future customers form an impression of how you work and run the facility from the moment they pull into the parking lot. It's essential that your facility's exterior reinforces your company brand by sending a positive message about your company and the services you offer. If you pay attention to restoring faded, cracked, or flaking paint, your business will keep looking up-to-date, professional, and reliable.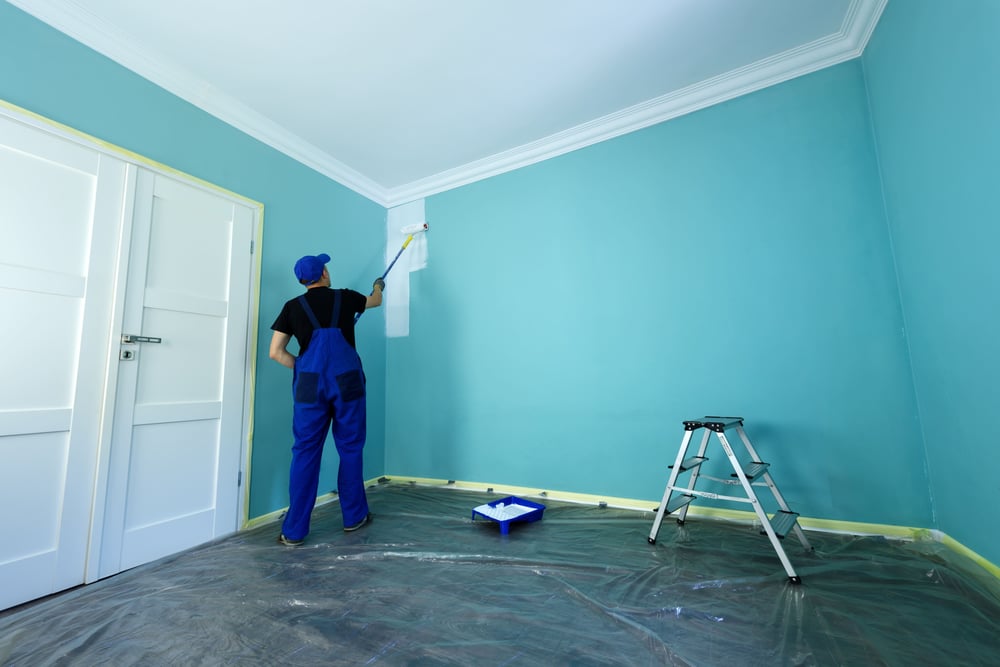 Future-proof Your Facility
The general rule of preventative maintenance works for painting as well. When your maintenance team takes the time to apply a fresh coat of paint to the building, you'll save money on future repairs. Of course, it's important to keep your facility looking good, but keep in mind that a fresh coat of paint also protects interior and exterior surfaces, for example, wood, from the damaging effects of sun, rain, and wind.
Enhance Health and Safety
Each industry has its specific regulations to comply with. Using the right paints and coatings can help keep your facility compliant with your industry rules because they were designed to ensure the health and safety of employees, residents, and visitors. Besides, you can stay ahead of the game by applying antimicrobial coatings to provide an additional layer of protection against airborne pathogens and bacteria.
What's more, OSHA standards have long recognized the use of a standard safety colour-coding system to label workplace hazards resulting in preventing accidents and improving workflows.
Tips for Painting
If you've identified that there's a painting task that your maintenance team can do without hiring an external vendor, keeping these tips in mind will come in handy:
For an outside job, always keep the temperature in mind. For example, if it's lower than 10 degrees Celsius, choose low-temperature paints that work well, starting from 2 degrees.

Glossy paints are easier to clean. So, if it's appropriate to apply glossy paint, go for it because it's easy to wipe down and maintain.

Paints with primer in them might be a time-saving solution. When there's a primer, you may only need one coat, depending on the conditions of the walls you're painting.

If some paint is left, store it carefully: place the can on a shelf instead of the floor and put a swatch of the colour on top for easy identification.
Like any other maintenance task, painting can be added to Maintenance Care CMMS for fast and efficient management. Contact us today to book a demo and see how all your routine and specific work orders and PMs can be incorporated into CMMS.