Owner-operators, regional haulers and national or international fleets all contribute to an industry that keeps our world moving. The transportation sector continues to expand, and demand for truck drivers has steadily grown in recent years. While the industry-wide focus has been on remedying the driver shortage and tackling supply chain concerns, enterprise fleet maintenance is still vital to keeping the wheels in motion.
Global supply chain backlogs have led to delays and increasing parts costs, and the maintenance cost per mile for trucks continues to rise due to the ever-advancing technology that goes into semi-trailers and other long haulers. The cost per mile for repair and maintenance has increased 24 percent in the past decade, a number calculated before the boom caused by COVID-19's effects on e-commerce and additional miles driven per truck.
What Is Fleet Maintenance Software?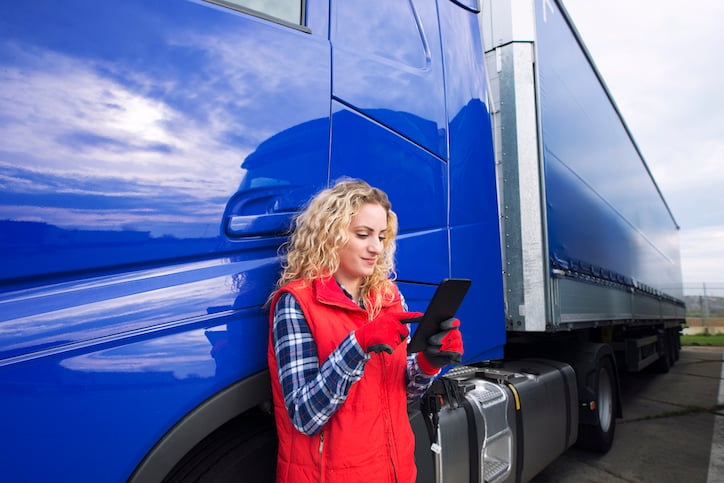 Employing a computerized maintenance management software (CMMS) solution with features specific to managing enterprise fleet maintenance provides a roadmap for managers handling all aspects of maintaining transportation facilities, work orders, assets, inventory and more. With built-in preventive maintenance scheduling and custom fleet maintenance management features, you can avoid downtime, access in-the-moment data across your fleet and stay on top of your in-house maintenance facilities.
Avoid Revenue Loss Due to Downtime with Truck Maintenance Software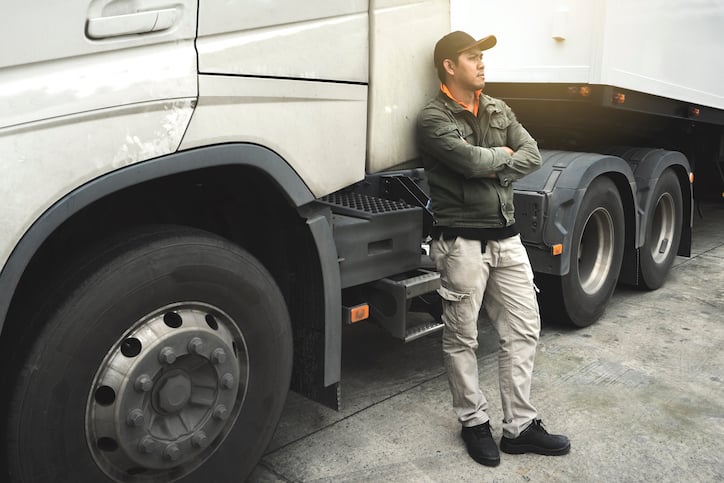 Picture this scenario: Teamster Matt just got back from the worst trip of his professional driving career. Between Cleveland and Chicago, his rig blew a tire, and he used a spare. Right outside of Milwaukee, he blew a second tire, but the spare was already used. He had to wait four hours for a new tire to get to him through rush-hour traffic.

On the way home, he drove through a storm with winds so high it rocked the rig, and a few more tie-downs would have been helpful. Unfortunately, Matt didn't realize he was low and forgot to put more on the truck before he left. He had to pull over for another hour and let the storm pass, setting him even further behind schedule.
Imagine if Matt used fleet maintenance software for trucking, his trip could have gone much more smoothly. His CMMS would have alerted him with plenty of notice that his tires were worn and due for service or replacement. He also could have checked the inventory levels for his tie-downs to order more the week before leaving. Rather than performing on-site fleet vehicle maintenance and waiting around for inclement weather to pass due to a lack of parts, he could have been in a better position to get the job done with the supplies he needed.

While we can't say exactly how much Matt's downtime cost him, the ripple effects of any unplanned delays can affect your business far beyond lost hours. Failing vehicles mean missed deliveries, unhappy clients and potential lost revenues. Reports show the average cost of downtime per vehicle can range from $448 to $760 per day.
Tackle Common Issues With Large or Small Fleet Maintenance Software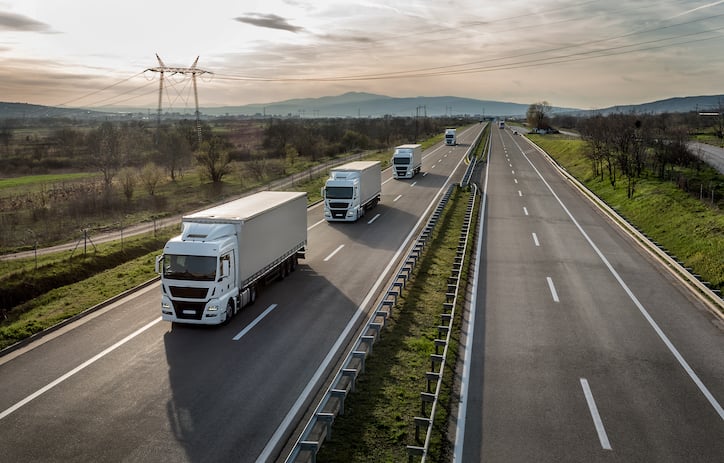 Some things you can't plan for, but putting a preventive maintenance plan in place with your custom fleet maintenance management software can help you avoid major issues. Use a fleet maintenance checklist to avoid downtime from common issues, such as:
Trailer holes or leaks

Vehicle damage caused by wear and tear

Low tire pressure or wear out

Fuel shortages

Oil changes
When looking at software from enterprise fleet maintenance providers, strongly consider investing in a CMMS with a specific function for developing preventative maintenance plans specifically designed to help you avoid downtime and costly repairs that otherwise could have been avoided.
While forward-thinking fleet managers are beginning to adopt emerging technologies to improve driver safety and efficiency, these new systems require management. You can equip every truck in your fleet with the latest GPS and telematic technology, but consider the upkeep these tools require. You need to make sure there are servers set up to monitor the information, which means more hardware that you as a fleet facilities manager need to maintain.
Using maintenance management software with asset tracking and parts management keeps you on top of all your assets, with individual profiles and the ability to schedule automatic triggers that correlate to each asset. Don't let investing in new technology for your trucks cost you more in unnecessary replacements and repairs. Even free fleet maintenance software, like a basic digital work order system, can make managing your expensive vehicles easier with a minimal learning curve.
Access Maintenance Tasks From the Shop or On the Road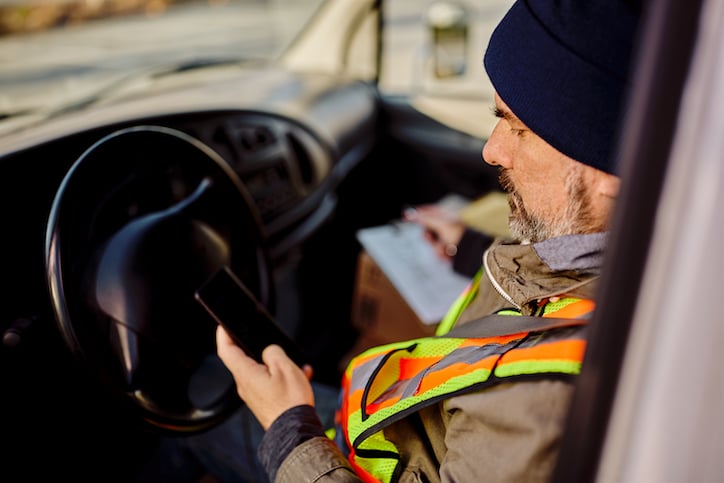 Because your workforce is always on the go, finding a fleet maintenance management system with a mobile app is essential. Implementing a tool for accessing repairs and parts and inventory information across devices boosts overall efficiency and offers several benefits to keep your team running smoothly.
A structured user interface, consistent and accurate communication and real-time data updates are a few advantages of cross-platform enterprise fleet management software. You and your drivers are looking at the same information at the same time, keeping everyone on the same page and making your drivers feel pertinent to keeping things running smoothly. A mobile CMMS is a convenient way of sharing and accessing information without actually being in the same place.
Drive Your Maintenance Tasks Forward with a CMMS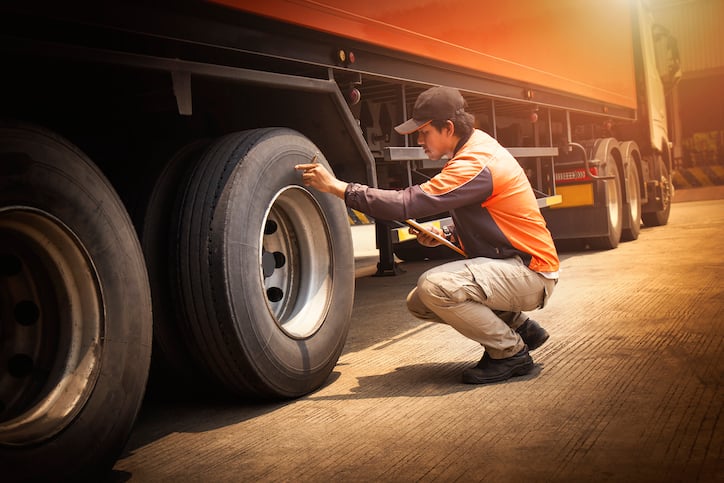 The need for maintenance management software increases if your company owns its facilities that require oversight, in addition to your fleet. While in-house maintenance lowers costs for repairs, the facilities themselves come with their own assets that need to be managed.

Using a CMMS built for multiple spaces and a range of facility sizes enables you to track your maintenance requests, keep tabs on rigs that are both in-shop for repairs and on the road with a glance at a dashboard, and communicate among your maintenance team with notifications, digital documentation, automatic task assignment and notes attached to each project.
Just because you hit the road doesn't mean your planning, communication and effectiveness are left behind. Request a demo to see how Maintenance Care's custom fleet maintenance software can keep your team safe, compliant and on track while ensuring deliveries are transported properly and with minimal disruption.