Developing our CMMS more than 15 years ago, we wanted to take the burden of everyday routine tasks off Maintenance and Facility Managers' shoulders. The initial idea was to create a tool to help them get rid of paper copy work orders and bulky archives. CMMS lets users go digital in the most comfortable and pleasant way: on your mobile device, wherever and whenever you need.
Ever since, we've been adding new features, improving old ones, and developing add-ons. But even the product we know so well sometimes leaves us surprised and delighted – thanks to the ingenuity and creativity of our users!
Running Low on PPE: a 2020 Nightmare
Since we regularly keep in touch with our clients to get updates on how the system works for them, we monitor all the comments and suggestions received and use the feedback to improve our products. Recently, we started hearing that our clients refer to Maintenance Care's CMMS as their "COVID Prevention Software." To find out what exactly they meant by that, we asked for some followup questions. In this blog, we'd like to share with you what we learned.
The most significant contribution to COVID prevention is made by our  Parts and Inventory Tracking Feature  that is used to  track PPE. At the beginning of 2020, chances were that only First Aid course attendants and healthcare professionals could tell you what those three letters stand for. Now, Personal Protective Equipment is deemed to be a "new normal necessity."
With the inventory tracking feature, you can screen the amounts of face masks, sanitizers, gloves, and gowns for front desks, medical personnel, and other staff. It allows you to monitor the inventory numbers with cost per unit, track historical stats, and get reminders on your device when you're close to running low on some items.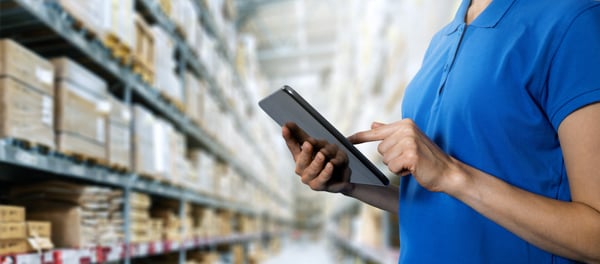 Fans, Air Filters
&
Dust Collectors in the Spotlight
With additional responsibilities and increased stress levels, it's a great help when as many tasks and schedules as possible are automated. That's why during the pandemic, our clients realized how much the  Preventative Maintenance Feature  does for them.
Of course, all the systems need regular care and attention. Still, we found a rise in scheduling of preventative tasks and more frequent checks for  ventilation and air-conditioning systems, as people started to pay closer attention to air as a transmission pathway.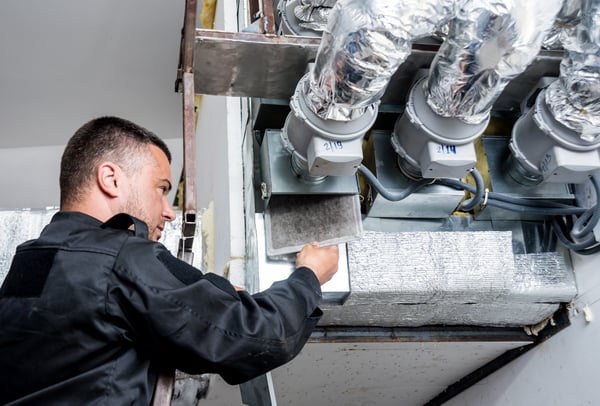 Tracking inventory from anywhere
Having mobile access to everything proved to be a necessity during the pandemic. We've been used to messaging apps, mobile banking, and online shopping for a long time, but how about working and managing facilities from your phone?
At the beginning of the pandemic, many long-term care facilities had to force their staff members to limit the range of locations they were working at. Going back and forth between several homes throughout the week used to be common practice, but it was no longer possible since preventing the spread was crucial. That's why the  Remote Access Feature  was used more than ever by managers responsible for operations in various locations to coordinate staff across different facilities.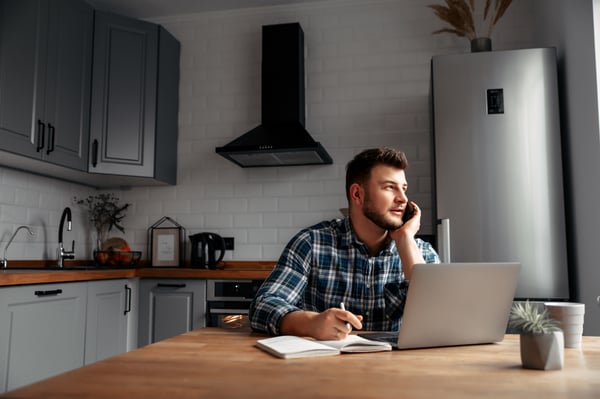 Seamless Housekeeping
Safety has always been a top priority in health care, but the past year took us to a new level of alertness. During the last ten months, we shifted focus from "safety meaning security" to "safety meaning security through cleaning." Tasks that used to be low priority reached the top of the importance lists!
We are happy to give our clients the ability to prove that safety is on top of their minds by introducing a new housekeeping feature. Very soon, you can look forward to a new feature: our DetSet (Detailed Set of Questions). It allows you to customize fields and questions for tasks, making housekeeping items like daily room sanitization and cleaning schedules easier to monitor and perform. 
We are proud to offer a software product that helps our clients prevent the spread of COVID-19. If you'd like to learn more about the ways we can help you optimize work routines, feel free to reach out to us today!