The roof of a building is one of the most important features of the entire structure and without making it easy to maintain, this can cause damage to the roof, safety issues, and issues with passing inspections. Here are a few tips on making your roof more maintainable.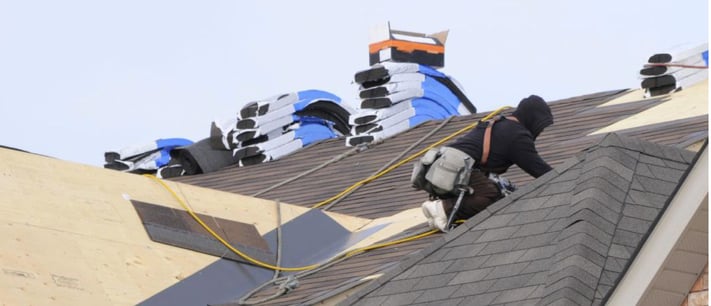 Drainage
Standing water on a roof causes problems with leakage and can cause structural damage if it gets extremely bad. Make sure water does not collect on the roof that is not attended to.
Penetration Space
It is important to have the proper space around penetrations so that there is enough room for repairs. Keep these spaces approximately 12 inches from the roof's edge, as well as items on the roof and even other spacers.
Roof Access
This is a situation where there is a very fine line between having access but not too little and not too much. You want to be able to access the roof when an approved worker needs to be there but you also do not want others to be able to get there as easily. As long as you have sufficient control over who uses the roof, then that is a good start. Make sure that exterior ladders are not left out when not in use and for doors leading to the roof, ensure that they are locked so that others can get there easily.
Water barriers under expansion joints
You want to make sure that water leaks do not enter the building through the joints. This is a simple, inexpensive fix for which you could use 6-mil polyethylene or scraps of single-ply membrane. Another place to install these is around the coping.
Proper equipment clearance
NRCA has guidelines on how high equipment stands should be to provide enough clearance to let tradespeople get under the equipment for maintenance and repairs. The larger the equipment, the higher the stand needs to be. Two-piece counterflashing on parapet walls. If your roof membrane has a 20- to 25-year life, you'll have to tend to the flashings several times. Staying in a building for 50-75 years means you'll put two to three roofs on and every one of them will have to be reflashed at some point. A two-piece counterflashing on the parapet is easy to incorporate during your next reroofing project and will save you some headaches.
Read More: Don't Get Caught In The Rain
There is so much involved to ensure your roof if being properly maintained. CMMS from Maintenance Care will help you stay on schedule.