When it comes to painting a bathroom that customers will use, there are a lot of considerations to take into account in the commercial sector. While you want something that will last a long time and remain durable over time, you also want something that is attractive and pleasing to the customer.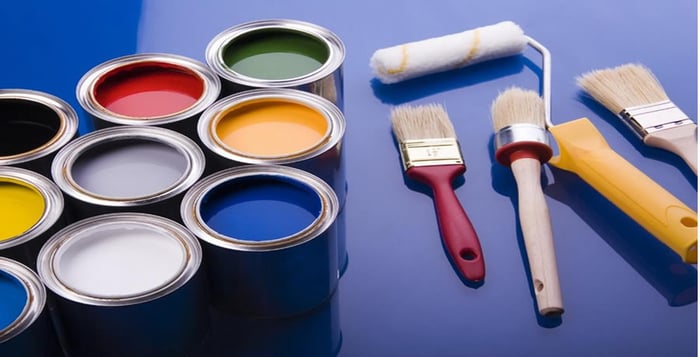 Here are a few tips from Custom Coatings that apply to the home bathroom but it easily used for the commercial bathroom as well.
Ventilation
Any bathroom needs to have a powerful ventilation system. A good air exchange helps to keep the paint in the bathroom fresh, and lowers the potential risk that may occur due to condensation and trapped air.
Lighting
Quality bathroom paint goes well with good lighting to show the colors of the paint and help your wall to shine brighter.
Need for Specialized Bathroom Paint
If you like a good and steamy shower, it might be a good idea to use a specialized formula which can resist mildew and mold. But if your bathroom is a half-bath, or a second bathroom that you don't use frequently, specific paint may not necessary.
Choose the Right Gloss Paint
High-gloss paint is usually very durable, and can easily stand up to drying and scrubbing. A semi-gloss paint is also a good option since it is tough.
Adequate Ventilation
As you can see, these tips work well for the commercial bathroom because each suggestion is not just for the home. For instance, ventilation is an important factor in not only keeping the bathroom smelling fresher, it also helps ensure that there is less of a chance of mold and mildew due to a build-up of condensation.
Preparation Key to Avoid Mold
Not every commercial bathroom will have a shower but if you have a bathroom that gets a lot of condensation then just as you need good ventilation, you also may need a paint that is durable against mold and mildew. Your favorite paint store will be able to tell you which one may be best for your needs, but typically a Mold Killing Primer contains an EPA registered antimicrobial to prevent the growth of mold, mildew and other fungal organisms on the paint film. Mold Killing Primer is for use on non-porous interior and exterior surfaces.
Read More: Choosing the Right Paint Colors
All of these tips are simply suggestions but they are relevant and will make your job a lot easier with less time spent on repainting. A CMMS program also makes maintenance easier as well.