In Italy, a start up company has launched a drone that analyzes turf surfaces, which helps with maintenance.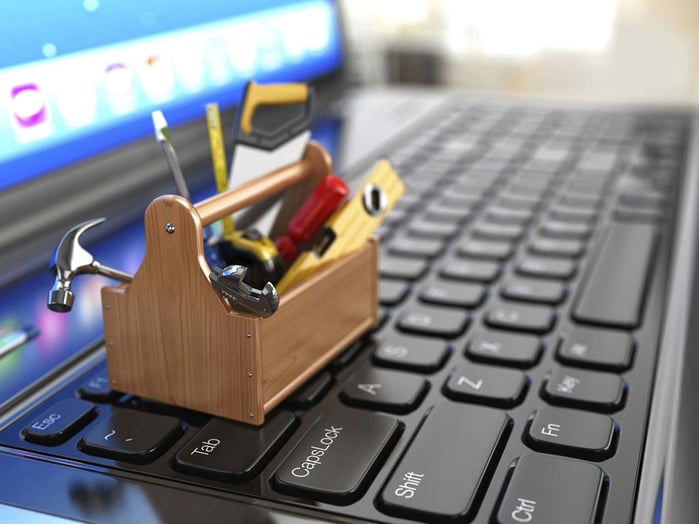 As explained by the company:
"The market that revolves around drones sector is quite extensive. Football and golf are markets very vast and rich and always looking for a more intensive use of technology. We turn to the companies that manage the maintenance of the fields, but also to Federations that have to check the status of the field before every game, television companies and bookmakers interested in new parameters, such as the pitch, for the listing of games. We investigate many parameters: surface temperature, color intensity, turf quality, drought stress, pest problems, relative nitrogen content and soil moisture."
Don't Be Stuck In The Old Ways
Now while this particular technology may not apply to your current maintenance duties, it goes to show that technology is a good thing to embrace. Too many maintenance managers are set in their ways and perhaps don't see the benefits of trying something new. Many take the approach of "if it's not broke, don't fix it" or "the old way has always worked so why try to change things?"
Baby Steps
However, there are a few changes you can make when it comes to new things without going all out into something you are not comfortable with. For instance, a CMMS program is the perfect start. CMMS stands for Computerized Maintenance Management Software and what it does is help you run things more effectively. You can schedule work tasks in advance, schedule preventative maintenance, run reports, upload information, make notes, and more – and everything can be done remotely so that you do not even have to be in the office. As long as you have a web browser, you're all set to be able to manage things at any given time.
Read More: 5 Reasons CMMS Is Right For You
A drone that analyzes turf surfaces may be a far cry from a CMMS program, but the fact remains that it is a good idea to embrace new technology and look towards a future that makes your work life easier.