While the southern portion of the United States may be more well-versed in handling hurricanes, the east coast and Canada isn't safe from these storms. In fact, there have been a few storms that affected Canada and the east coast but right now, Hurricane Matthew is what is on everyone's mind.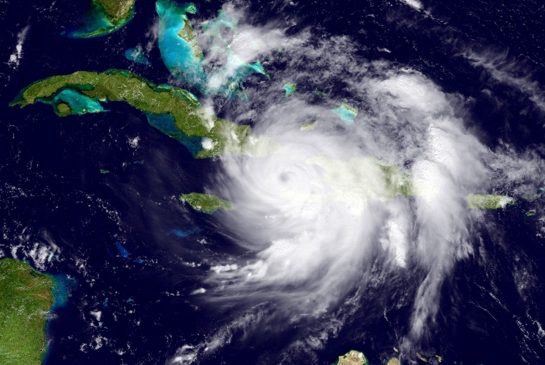 Being prepared for a hurricane is top priority when one is eminent and it's a good idea to be prepared for any kind of severe weather so you do not have to scramble if something happens. Here are a few ways that CMMS plus preventative maintenance is perfect for preparing for weather occurrences.
Preventative Maintenance
Preparing for bad weather means different things depending on the type of weather that is coming. If you have a blizzard headed your way then you want to be sure you have backup power, plenty of water and food, and that plants and live animals are brought indoors. If it is a hurricane you are preparing for then you need to make sure of the first three – power and water/food – but you you also need to have your maintenance department secure any loose items that are outdoors. This includes patio equipment, planters, and anything that become a flying missile. Obviously, if people are headed home for the storm then you may not need food and water but not everyone gets to take off when bad weather is imminent.
CMMS Help
CMMS (Computerized Maintenance Management Software) helps by keeping up with all that needs to be done. You'll know where your employees are, what work tasks are to be done, and can have everything scheduled in advance so that you can focus on last minute preparations.
Read More: How CMMS Can Help in Dealing With Emergency Situations
The most important thing is to make sure things are safe for the people at your job – whether it's guests or employees – ensure that those who are staying have a safe place to be as well as the basic necessities they will need during the storm. However, that doesn't mean that it's not a good idea to make sure the building and surrounding grounds are safe too and it is easier when you have a CMMS program from Maintenance Care.