While not everyone lives in Tornado Alley or right on a fault line, there are more risks for disaster than just the natural ones. The first step in preparing for a disaster should it happen, is to know that you are at risk in the first place.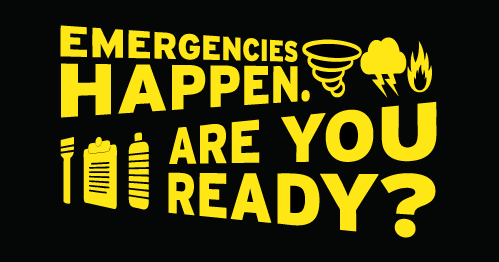 Natural Disasters
When they hear the phrase natural disasters, most people think of tornadoes, hurricanes, or earthquakes perhaps. However, there are plenty of natural disasters that affect areas that can happen to anyone. A weather phenomenon doesn't have to be the only natural disaster – it can include disease outbreaks and even insect infestations.
Man-Made Disasters
These fall under a plethora of categories. From intentional to accidental disasters, hopefully this is not something you have to ever deal with but some of the categories include civil disobedience, crime, and terrorism.
Technological Disasters
Sometimes, this type of situation is a combination of another disaster. For instance, a storm may knock out the power which stays out for an extended time, leading to civil disorder. Or hazardous materials may be exposed due to a structural damage.
According to Buildings.com:
Not preparing for these contingencies can leave you in a tight spot. On March 17, 2000, lightning struck a high-voltage electricity line in Albuquerque, NM, starting a fire at a Royal Philips Electronics manufacturing plant. Philips techs put out the fire in short order, but the materials to make chips for several thousand cell phones were destroyed. The aftermath is a textbook example of the value of emergency preparation.
Having a plan in place is important no matter where your facility is located. To have a recovery that is a success, you have to have a plan in place that ensures that you are ready for the disaster in the first place, should one happen.
Read More: Keep Residents Safe
Hopefully you never have to experience any kind of disaster at your facility but by having a CMMS program in place, you're much better prepared to face the recovery process.