The lifeblood of any hospitality business is the maintenance department. Not only do they make sure everything is working properly for the guests, but they also keep things looking nice and take care of the entire building – both for guests and employees.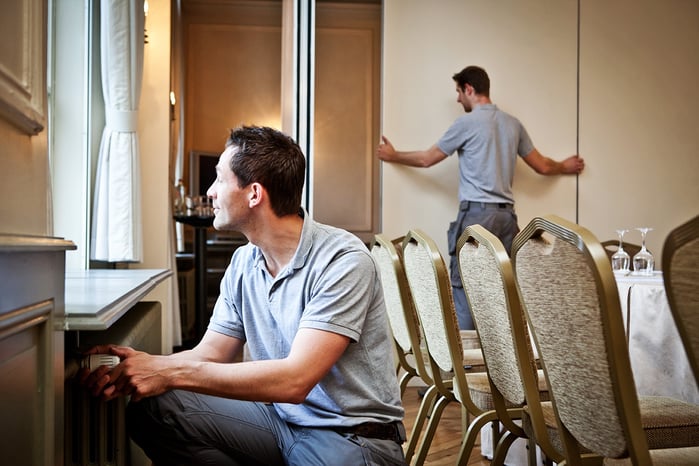 CMMS is perfect for maintenance facilities and here are a few reasons why:
Manages Daily Work Requests
If you are a hospitality maintenance department manager, then you know about the influx of work requests. These are almost never expected so you have to be able to send someone out on sometimes just a moment's notice. With CMMS, you have the proper records you need, you can track the requests, know who is doing the work and when it was completed. You always have a way to get the work done faster than the traditional way with spreadsheets, calls to maintenance workers, and pen and paper.
Manages Your Time
The other benefit with daily work requests is that time is almost always a factor and with CMMS you are able to send and receive notifications instantly through the mobile app and email application. It allows you to get the job done faster than ever with no waiting around.
Preventative Maintenance
If there is one thing that is important to a facility's longevity, it is the preventative maintenance that is performed. With CMMS, you can set up the PM in advance so that it is never forgotten or pushed aside. Instead of writing it on a calendar then not having a spare employee to do it, it is automatically sent out and gets done on the exact day and time you need it done.
Planning and Scheduling
Last but not least, CMMS helps with all of your scheduling and planning overall. Your dashboard allows you to schedule almost anything. From preventative maintenance and work requests to repairs and inspections – it's all there. Multiple users have the ability to access the system if needed and no one will worry that the paperwork or notes were lost because it is all saved for you to access when you need it.
Read More: 3 Advantages of Hotels That use Preventative Maintenance