Implementing sustainability initiatives at your building is something that may be a goal for you, but you are not sure where to start or how expensive it will be. While having a greener facility is a good idea. There is a way of doing it that allows you to transition to a more sustainable facility at a pace that you are comfortable with.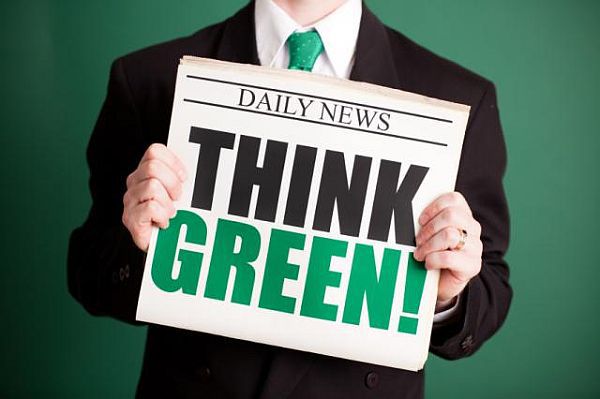 Start With What You Have
When it comes to making everything more green, you can easily start with what you already need to replace and make the transition a little more feasible when it comes to finances and budgets. For instance, if you have leaky plumbing, window and door frames with cracks, an HVAC system that is older, or lights that need replacing – these are places you can start. By taking care of the plumbing, HVAC system, and doors/windows, you are saving energy and taking care of things that are costing you money in the first place. As far as the lighting that needs replacing, there is no better time than the present to go with LED lighting or compact fluorescent (CFL) instead of replacing lights with the same type of bulbs.
Minimum VOC
A smaller thing to look for, but equally important, is to check your paint and cleaning supplies. Look for those that have minimum volatile organic compounds (VOC). There is actually an Environment Protection Guide on this and these are sometimes found in cleaning supplies, paint, and floor materials. The minimum volatile organic compounds cause health risks so they need to be replaced with the materials that do not contain them.
Read More: CMMS Helps You Commit To A Greener Facility
LEED
One guideline to check into is the Leadership in Energy and Environmental Design (LEED) standards. These let you know the rating system for green facilities and although it was started back in 1994, over 7K buildings have become certified and that means that this is more of a mainstream movement than one that is simply something that a few of the more wealthy building owners do.
Make a Change
No matter how small the change you make, it's a start. Even by starting out small and working your way to an eventual green facility, all changes are important and help your facility become more sustainable. Using a CMMS to help with the process can make it easier to budget and monitor your progress.