When it comes to hiring maintenance workers for your facility, there are a few things to keep in mind in order to have happy, satisfied workers that will go the extra mile for your company. Here are a few tips in order to have a more productive staff.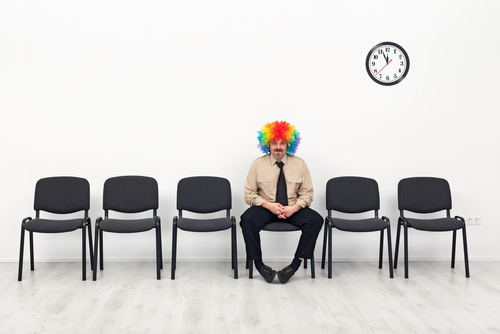 Let's take a look at 3 key ways to make your workers happy and more productive.
1) Don't Assume
It's easy to assume that a new employee should know everything about the job. Surely their resume reflects that, right? Keep in mind that each company does things a different way and just because a new employee should know how you do things at your company doesn't mean that they automatically do. Always be sure that the new employee knows how you want things done as opposed to how they did things at another company. Good communication skills are important and it's not always the new employee's fault that something wasn't explained or it was simply assumed that they would know.
2) Posivite Re-Enforcement
New hires can make mistakes just like everyone else. Surely you had to learn your job and mistakes were made along the way. The key to keeping a good employee is to not lose your temper if an honest mistake was made. Positive reinforcement is always key to an employee that will want to do things the right way rather than start to resent the job and make more mistakes.
3) Keep it Fun
Work isn't always fun but there are ways to help make the day seem shorter. If possible, allow your employees to do different tasks on different days or alternate their workload. For instance, if you run the maintenance shop for a hotel on the beach, let the new hire take a tour of the premises first or shadow another worker so they can get a feel for the company before they get bored with the same job over and over. If possible, include incentives or days where something fun is done like a free lunch or get-together. The important thing is to make the environment pleasant.
Also Read: CMMS Stacks Your Team

Work can get monotonous no matter what but by having a little bit of variety and giving positive feedback you can ensure that your employees new and established will enjoy working at your company much easier than if you simply treat them as another number. To make things even more easy, invest in CMMS so there's no question on what has to be done and when it needs to be done.