At Washington State University, funds for maintenance matters are lower than they need to be.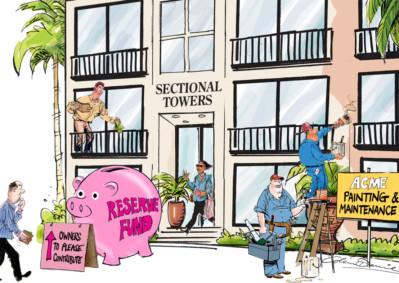 According to Dan Costello, assistant vice president of Facilities Services,
"The funding Facilities Services receives for operations is about 25% below the averages of peer universities in the Pac-12. This translates to WSU spending an average of $5 million less than other universities. Practically speaking, this reduction in funds for maintaining university facilities results in greater deterioration of academic buildings, electrical systems and water distribution. All of these projects fall under the category of deferred maintenance, representing the total amount of money needed to bring those facilities into good condition."
What WSU has found that helps with their budget is renovations that keep the architecture of a building intact while gutting the inside. This maintains its historical value and cuts down on costs of what it would take to raze a building and then start with a brand new one.
One way that CMMS helps is with the budget by offering reporting dashboards. You are able to run endless reports on various components within your facility including staff performance, facility trending, asset expenses and much more. You can then determine your result preferences by selecting your report to have a simple overview or for those longer analysis trending use the very detailed lists. You can then export the reports to PDF or Excel.
Read More: Prioritize And Stay On Budget
Budgeting Is Important
This is an extreme example that does showcase how budgeting is important and effects everything in a maintenance department from staffing to supplies and getting important work done. Even preventative maintenance is affected when costs exceed the budget. By knowing all of your budget requirements, you are able to share them with those in charge of funds and show why a specific amount is needed. This is easier than trying to explain your needs and allows those in charge reports that point out the necessity.