Running an effective warehouse can be rewarding but like any job, there are issues that can arise. Whether it's issues with production, employee problems, or even just day to day operation headaches, one way to ensure that you have a head start on being organized is with your warehouse.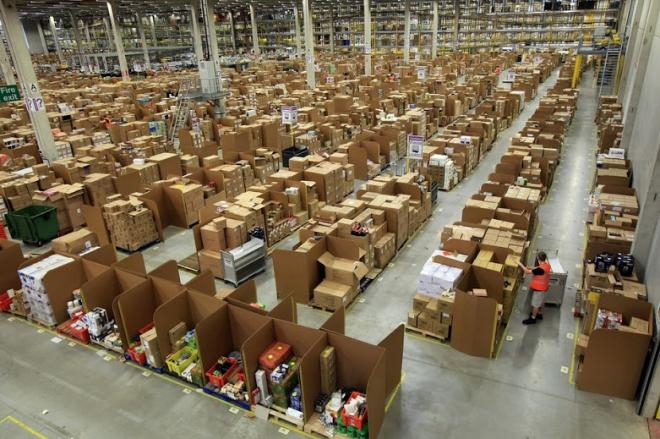 There are a number of reasons to have an organized warehouse and other than the obvious and here are a few key elements of why it is important:
Location of Items
One of the things that can keep production from flowing properly is by having a disorganized or messy warehouse. Employees that have to spend extra time finding what they need means that valuable time is wasted. A clean warehouse means that most of the time an employee can find what they're looking for with minimal time spent.
Aesthetics
Maybe the public won't see your warehouse but if you work for a company then it's a safe bet that there may be times that your warehouse is seen by others. Having an organized warehouse shows that you take pride in the company and have better organizational skills.
Easier Management
Having a specific spot for every item and then knowing how to find that spot makes it easier to manage your warehouse overall. For example, if you send a worker to the warehouse to get a specific part, it's much easier to manage that employee's time if they can find what they need.
Inventory Control
By having an organized warehouse, it is much easier to keep up with inventory control. Instead of items that are reordered unnecessarily, they can be more easily found. This saves on costs and helps keep inventory records correct. This is also a way to keep up with parts missing through theft or parts that are not being used and shouldn't be reordered.
Also Read: Using CMMS Software to Prevent Lawsuits

One way that you can ensure that you have an organized warehouse is to make sure it is maintained at that level of cleanliness. Having monthly warehouse organization as part of your work orders is a good idea to ensure it stays clean. Another way to help control your inventory is with Computerized Maintenance Management Software. This software allows you to keep records of your equipment, and by being able to add notes, you can also add a location as well.
Having a clean and organized warehouse isn't just for aesthetic value, it helps you maintain costs as well.