While we have already detailed some of the key advantages for guests when resorts and hotels use CMMS software programs, there are also many benefits that hotels and resorts can take advantage of with this program. With vacation season coming ahead full force, it is important that hotels and resorts understand the benefits of these software programs for their everyday operations.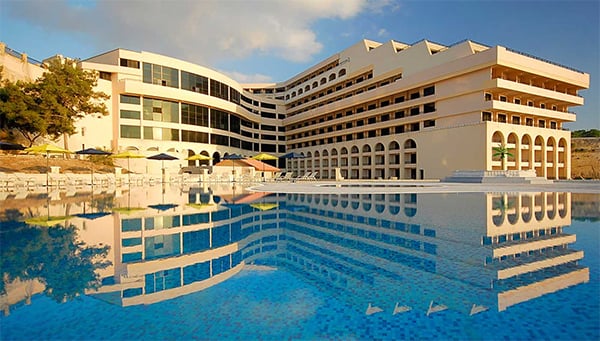 It is particularly true for large hotels and resorts with multiple working parts where it can prove difficult to stay on top of maintenance problems. such a software program can offer a real time view of these problems at virtually any location. Here are some of the key advantages for the facility when they use these types of software programs.
1) Staying on Top of Corporate Policies
For busy hotels and resorts today, it can be easy to lose sight of important corporate policies with everything else going on in the facility. There could be a number of different corporate policies in place for the facility, such as checking HVAC units bi-annually or checking the boilers one a quarter. With the right software program in place, an alert will be sent to identify different appliances and components that may be falling behind, and allow for new instructions to be put in place, from corporate.
The program will also be able to apply the same approach when it comes to inspections. Most hotels have policies in place regarding their peak seasons. Prior to these 'spikes' in business, a CMMS program can help generate and remind staff members of the checklist of items that need to be scheduled. This way, corporate can see that the individual facility is staying on top of their maintenance responsibilities.
2) Lower Maintenance Costs
For many hotels, maintenance costs can end up being a great deal of money for their facility. One of the biggest objectives of a CMMS program is to help manage maintenance assets and to help keep assets in working order. When these programs work to ensure that these assets are in top working order, there is less need for early or unnecessary repairs or replacements. These timely inspections and preventative maintenance efforts can help save any facility a great deal in annual maintenance expenses.
3) Increased Mobility
A resort or hotel can be a large and complex machine with many working parts. Not only does the average hotel have hundreds of rooms, but it also tends to have many different areas, facilities, and appliances behind the establishment. With this in mind, it can be difficult for all of the individuals working in the facility to stay on top of different maintenance issues. Mobile handheld devices can be easily incorporated into any of these software systems. This means instead of referencing a clipboard for notes, facility team members can access work orders, instructions and any notes within the system right on the go. They can also record new information and process it while away from their desks. The result is a more efficient and productive system.
Hotels and resorts may just be entering their peak season right now, but it doesn't mean that they can't stay on top of the demands of their facility with a CMMS software program.