Whether it's a hotel, motel, healthcare facility, or apartment complex – if you run a maintenance department where there is a hot tub or Jacuzzi, then you know how important it is that your employees know the basics in keeping it well maintained.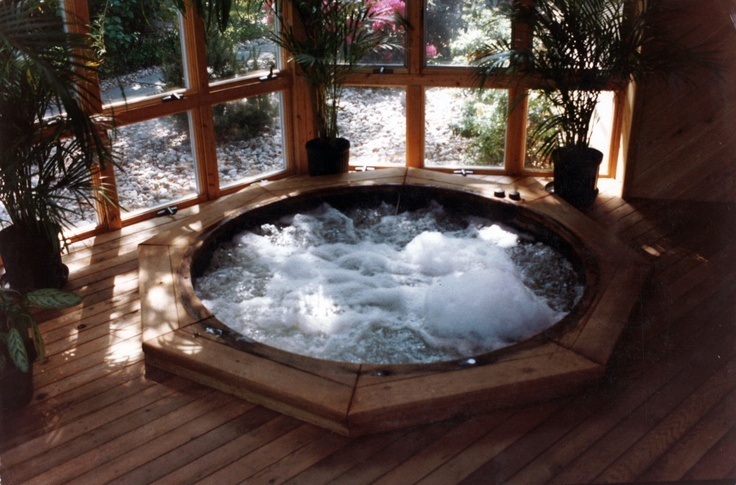 This not only keeps it clean and more desirable to use, but it is also important when it comes to safety standards. Here are a few basics on what needs to be done to keep a hot tub in optimum condition.
Balance
Test strips are a necessity because they measure your alkalinity, calcium hardness, and pH. After filling your tub, you simply use one of the test strips for spa water (a typical bottle has 50 of them). Dip it in the water, pull it out, and look at the color. You will see if it is too high, too low, or just right by comparing the color on the strip to the colors on the side of the bottle. Having the optimum readings means that your spa has gone from tap water to spa water and you can now move on to the next part.
Sanitize
There are only four sanitizers approved by the EPA – chlorine, bromine, biguinide, and mineral sanitizers. Just choose the one you need for your spa. Chlorine is the most common used but it does require checking often to be sure it is at the right level. Once you pick which you want to use, there are several ways to get an appropriate amount of your choice in your spa depending on which one your prefer and which is right for your equipment.
Shock
Once you've killed the bad stuff in your "step two", you need to remove the contaminants from your spa. If you neglect this step, your spa can be technically "sanitary" - but the water will still be cloudy, with perhaps a musty odor, and generally not very pleasant. "Oxidizing" the contaminants removes them from the water, leaving it looking and smelling as sparkling and fresh as when the hot tub was first filled. The method of oxidizing (also called "shocking") you will utilize is directly related to which method of sanitizing you choose for your spa.
Read More: Converting To A Saltwater Pool
No matter what kind of spa you have at your facility or which chemicals you prefer, it is important to have a system in place of who does the work and when it needs to be done. Equipment Maintenance Software from Maintenance Care can ensure that everything is scheduled easily.
*Some source content provided by Sierra Timberland.