While "if it ain't broke, don't fix it" might be familiar in your social or even professional spaces, sometimes it's worth evaluating systems that seem to be working well but could benefit from some fine-tuning. If you are using one of the top CMMS programs to manage your facilities, for example, but notice there are clunky features or missing tools your team could benefit from, it's probably time to consider upgrading or selecting a new system.
Knowing where to begin evaluating new software solutions may seem daunting, but there really are just a few key merits to consider. All of these considerations will impact your primary concern as a facilities maintenance manager: return on investment.
"Everybody has a building, [and] you need to maintain that building no matter what [industry] you're in," Maintenance Care CEO Dan Roberge says. "To have a software in place… if you look at the finances of it, it's something you should evaluate by its merits."
When taking a look at your current system or considering a new CMMS, look at the return on investment from a perspective other than monetary. The right computerized maintenance management system provides ROI in the form of mitigating liabilities, increasing speed to response for maintenance issues and saving on unnecessary costs.
Now, it's time to evaluate which features align with the functions that will provide the greatest return on investment. If your current CMMS solution doesn't include these solutions, it may be time for a software and systems tune-up.
Key Merit #1: Real-Time Work Order Management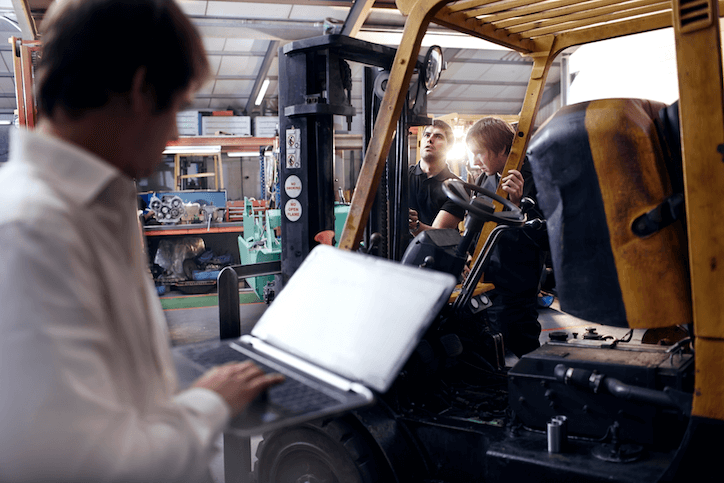 The small, everyday needs that occur in the early stages of a business often grow proportionally to the organization's growth. During a build-out or just post-opening phase, a manager may be in a tiny closet-turned-office with patio furniture for a desk. The biggest maintenance issue may be changing a lightbulb or unclogging a toilet.
As a business grows to encompass more employees, more assets and often more locations, routine maintenance will include tasks like salting walkways, replacing HVAC filters, touching up paint, fixing leaks and conducting daily custodial work. If the facility involves tenants who can submit maintenance requests, those small tasks can begin to add up.
A system of phone calls, paper work orders or even spreadsheets can become convoluted and inefficient when hit with enough volume. When you use a top CMMS programs with digital work order management functions, you can handle maintenance requests and issues faster and in a more organized manner. Faster response leads to:
Mitigated liabilities by swiftly handling potential safety concerns or hazards

Decreased damages due to a shorter response time

Lower repair costs
Take a look to see if your CMMS allows for unlimited users within your team to access all work orders, as well as people outside of your organization to submit requests to the same system. Having all maintenance jobs housed within the same dashboard is essential and will keep processes running along smoothly.
Key Merit #2 – Planning Your Entire
Maintenance Operations

Workload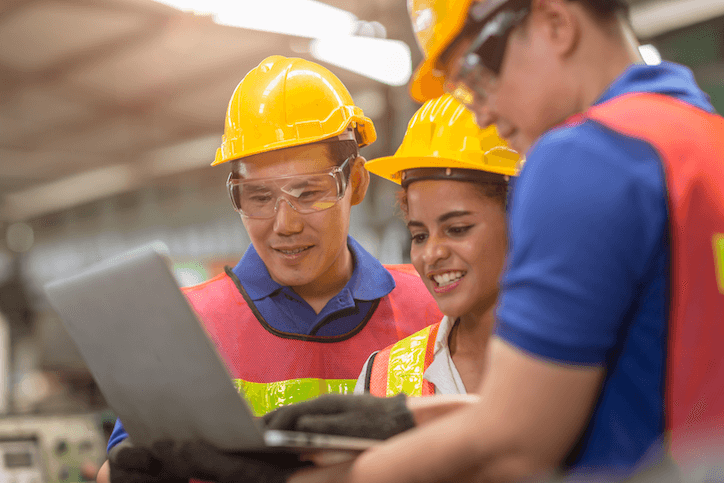 Aging equipment and mechanical failure are the leading causes of unscheduled downtime. When it comes to equipment just reaching the end of its lifecycle due to wear and tear, only about 10 percent of industrial equipment ever actually wears out, meaning a significant portion of mechanical failures are avoidable.
Planning maintenance tasks out ahead of time with preventive maintenance scheduling allows you to avoid unpleasant (and often expensive) surprises down the road. Preventive maintenance could also be called "planned maintenance." Putting a preventive maintenance schedule in place helps avoid costly downtime due to mechanical issues or repairs due to equipment age.
Digital preventive maintenance plans smooth out processes for facilities, such as manufacturing plants that need to maintain government and environmental compliance, airports that have significant safety responsibilities and need to make sure plans are consistently, accurately and properly maintained, and trucking fleets that need to make sure rigs are road-ready at all times.
Your CMMS should offer the ability to keep work orders organized, but also to schedule bigger projects like inspections and checking machinery power. A strong CMMS solution creates systems of task assignments, reminders and triggers to keep your maintenance team on track.
Key Merit #3 – Managing Assets with Ease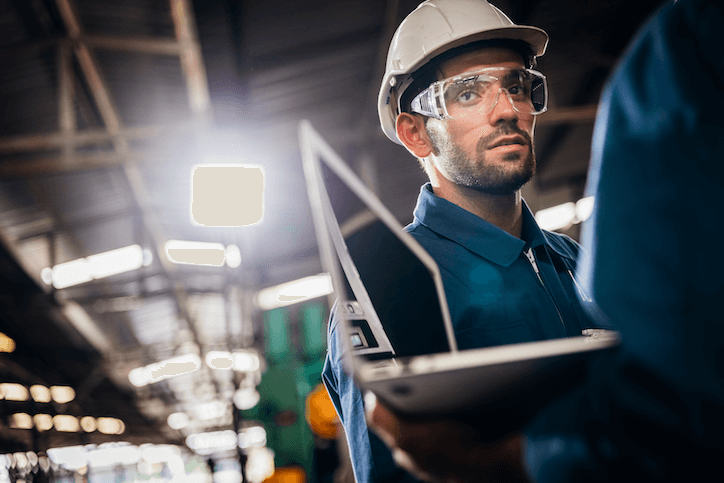 Asset tracking within a CMMS allows you to predict the lifespan of your equipment, manage your inventory and correlate asset data in one location. No more hunting through various notes or manuals for serial numbers, acquisition dates or warranty information. This single access point for asset data helps with knowing when equipment will be offline to schedule contingencies for downtime and budgeting for upgraded equipment or replacements.
Streamline Your Business With The Top Computerized Maintenance Management System
It's time to embrace a new season of facilities management software. Ensure your CMMS includes the three key features above — and bonus points if it can be accessed via smartphone or tablet for your mobile maintenance crews. Take the first step in evaluating your next solution: Check out our ROI calculator to see if you could further reduce maintenance costs or request a free demo to learn how Maintenance Care — one of the top CMMS programs — can fill the gaps in your maintenance management tools.